What a difference a month makes, in the February Patch News I wrote about storms and 80mph winds but in March we had a long dry spell with sunshine and light winds. The field stayed free from cattle and sheep for most of the month and the patch was mown a couple of times and remains in excellent condition. Several new models were successfully flown although Woody's latest own design foamie F-15 caused lots of hilarity when it did a javelin impersonation from its' first launch. It did eventually fly (just), more of that later.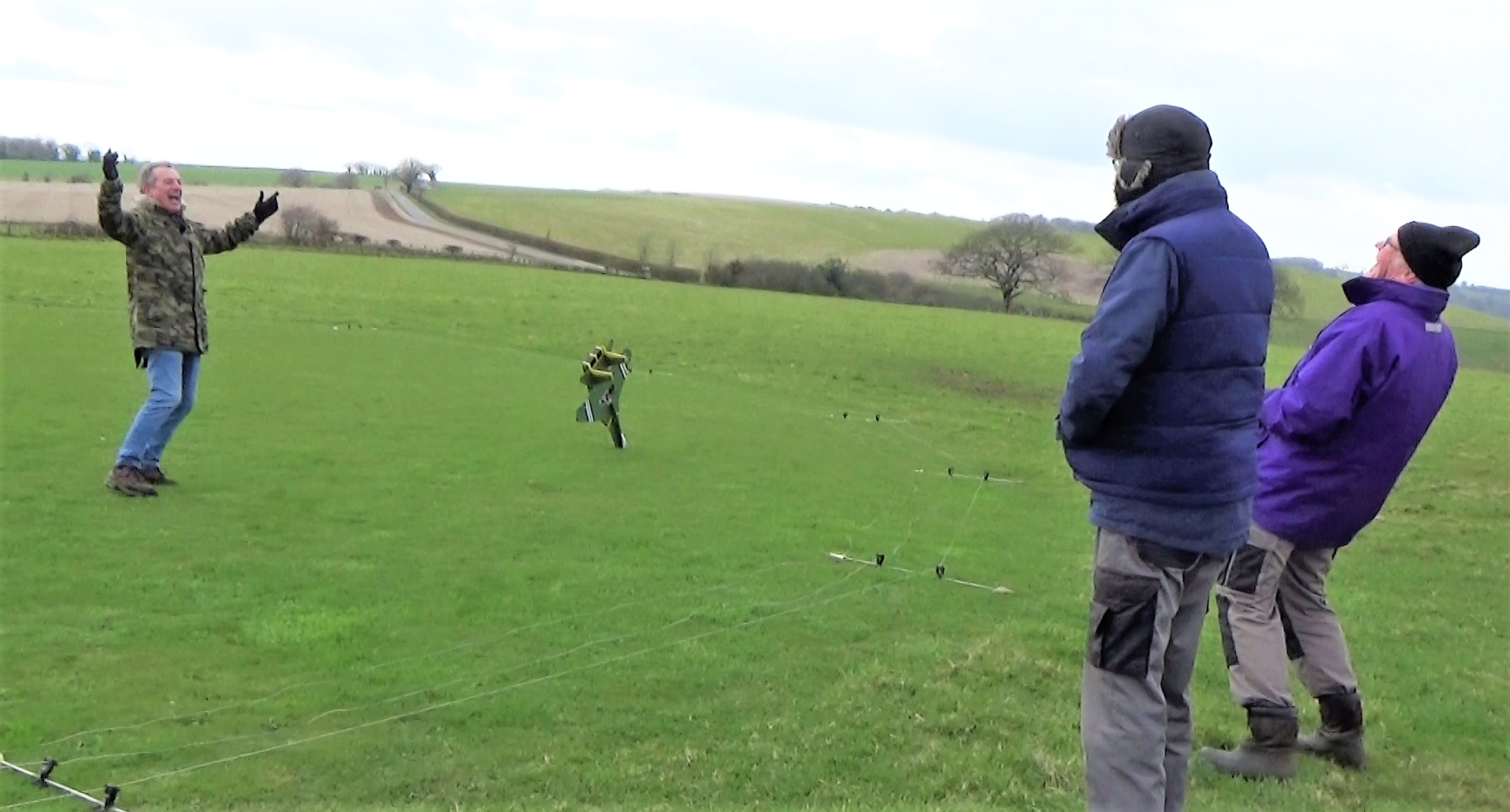 Juniors are a bit of a rarity nowadays so we are pleased to welcome Leo as a member.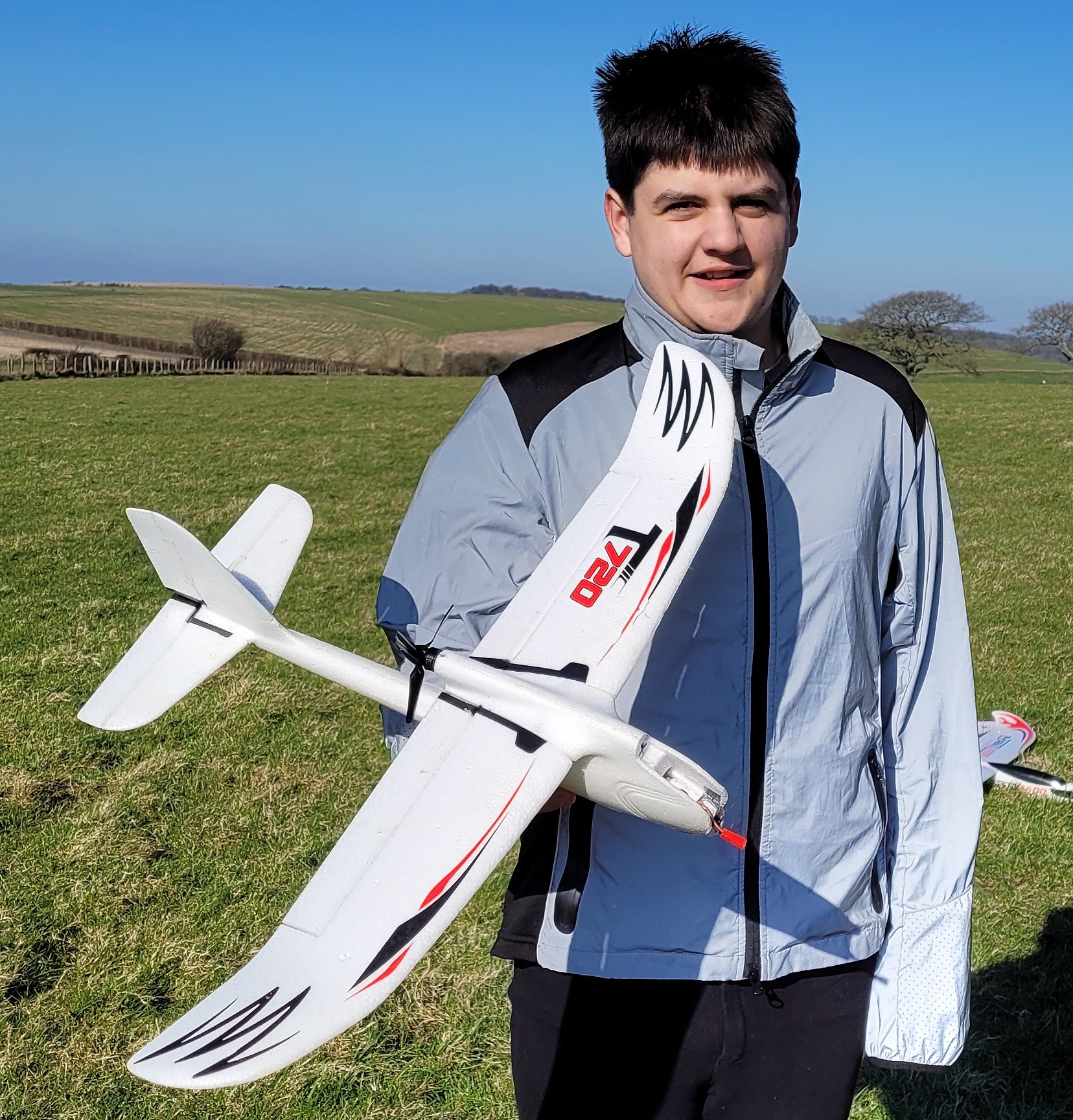 At just thirteen Leo has already got a fair bit of modelling experience and owns a variety of planes as he enjoys buying used/damaged models and making them fit for purpose.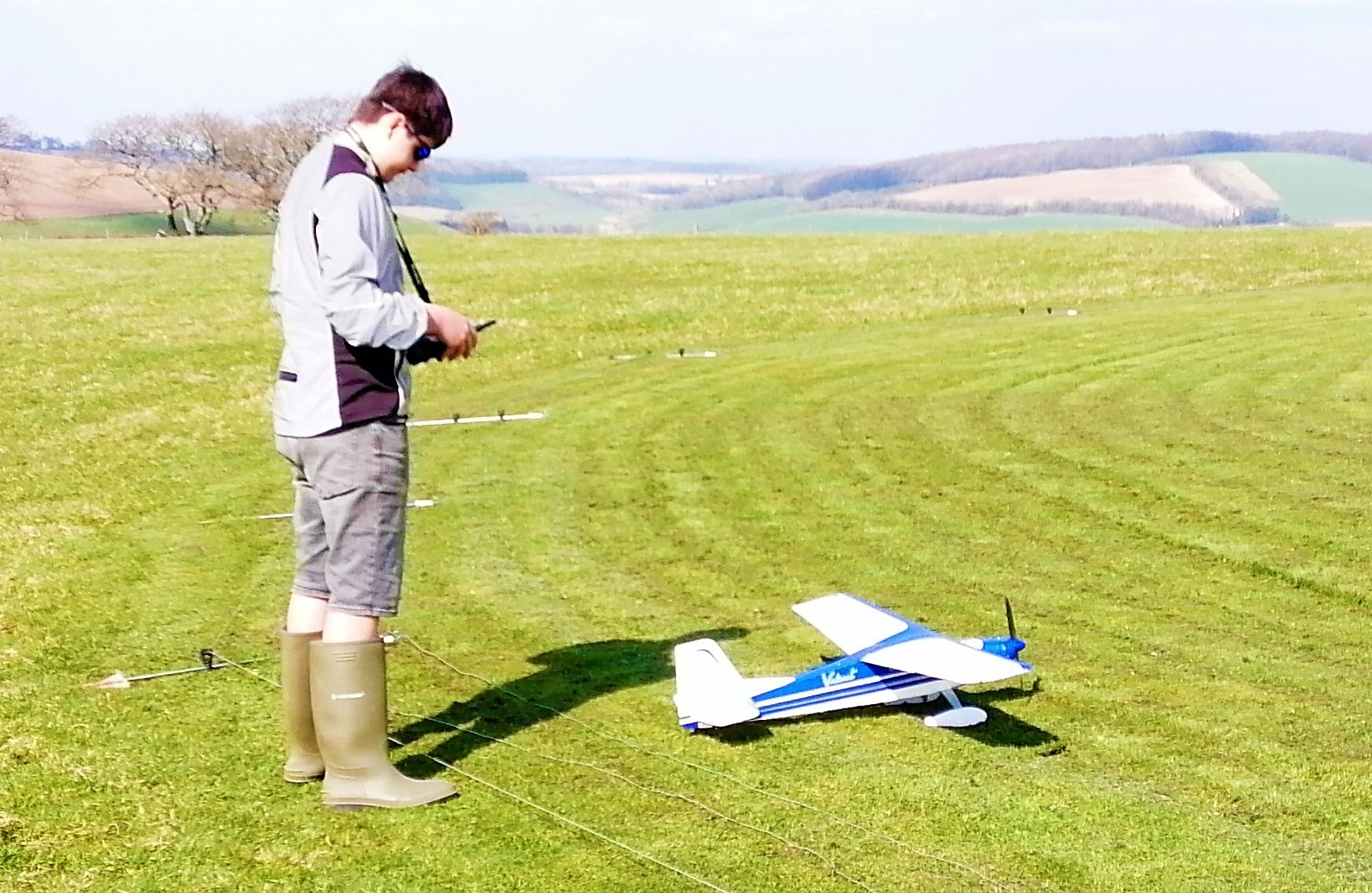 Gordon Bennett has passed his first Valiant over to Leo as it will make an excellent trainer.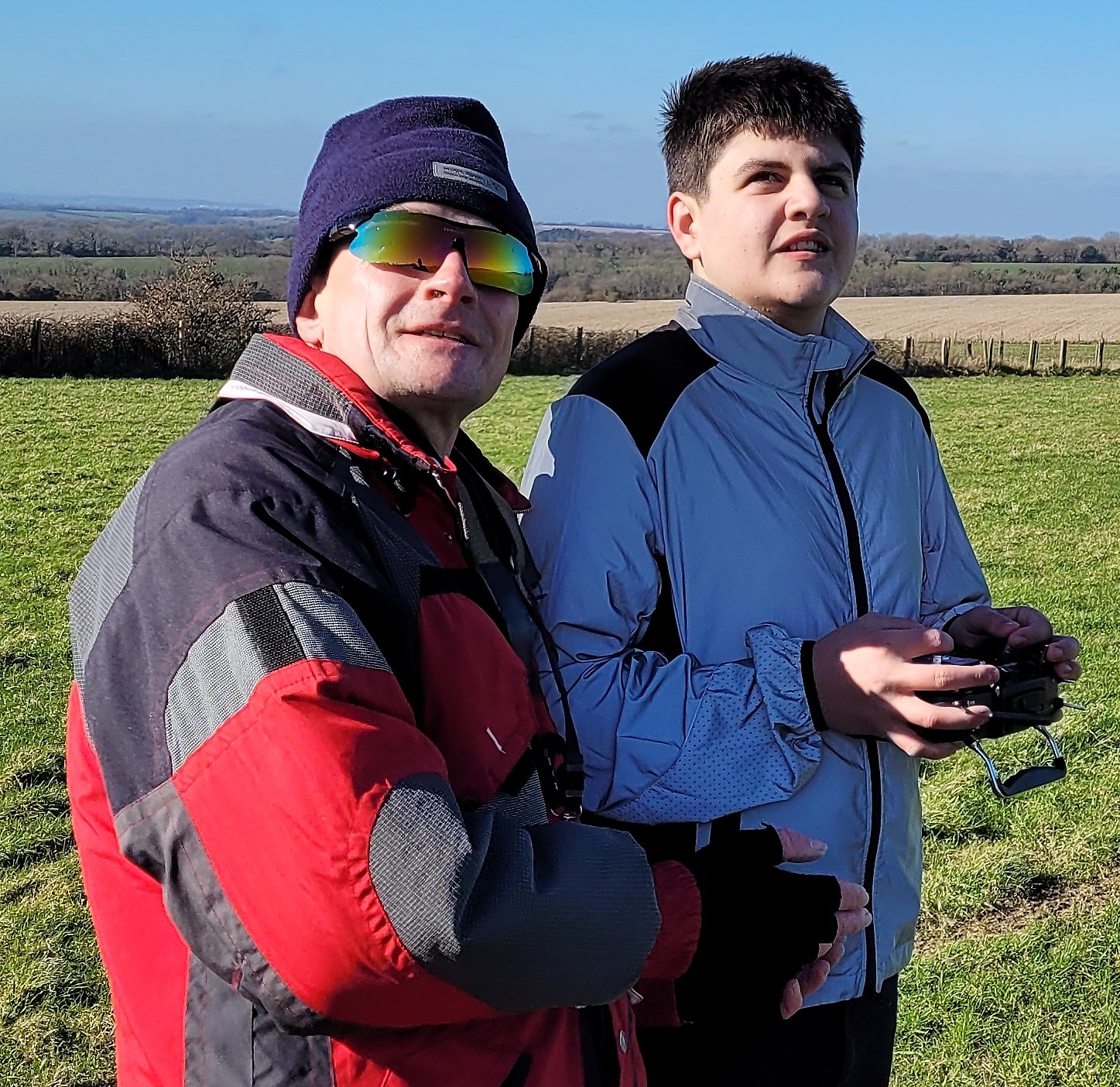 Dougal Entendre is looking after Leo and tells me that it's going well and that Leo is confident enough to do take-offs and landings with the Valiant and is now honing his skills and learning all the regulations so he can take his BMFA 'A' Certificate before too long.
1066 test flew his latest 3D machine, a HobbyKing MX2 at the end of February. It's the same type as Dougal had a while ago and is made from almost destructible EPP foam. The MX2 is 955mm wingspan and weighs around 550g without the required 3 cell lipo.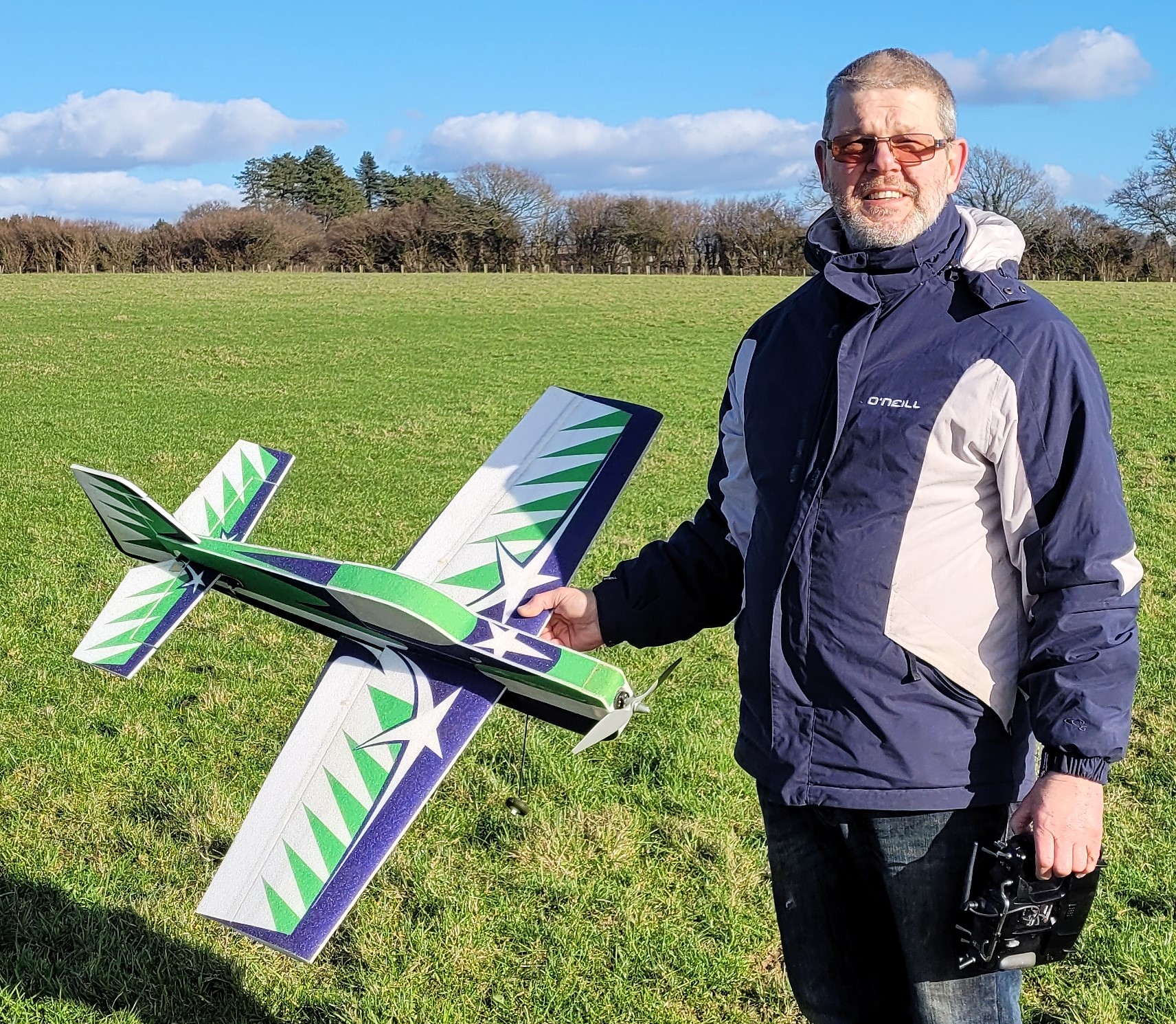 This is from the HobbyKing website: Its fuselage is torsionally very stiff yet light with loads of space beneath the long top hatch for your radio and power system. The wing is a one-piece affair featuring EPP construction, a very accurate symmetrical aerofoil with 2 additional spars to minimize flex and twist. The control surfaces are something else – the elevator, rudder, and ailerons feature a 3 layer construction (EPP-Depron-EPP) making for stiff surfaces and NO flex at extreme throws! Snap rolls "Snap" and the control response is instantaneous. The light – yet rigid – airframe adds up to one great flying 3D "foamy". Waterfalls, harriers, flat spins, rolling circles, this model has the precision to perform these and any other moves you can think of! Assembly of the airframe is a quick 10-15 minute process with the help of a little medium CA. The radio and power system layouts are very straightforward, the long top hatch making for easy access. This is a great model for general park flying and hardcore 3D. You will be hard-pressed to break this model, it will take hard knocks and just keep bouncing back every time!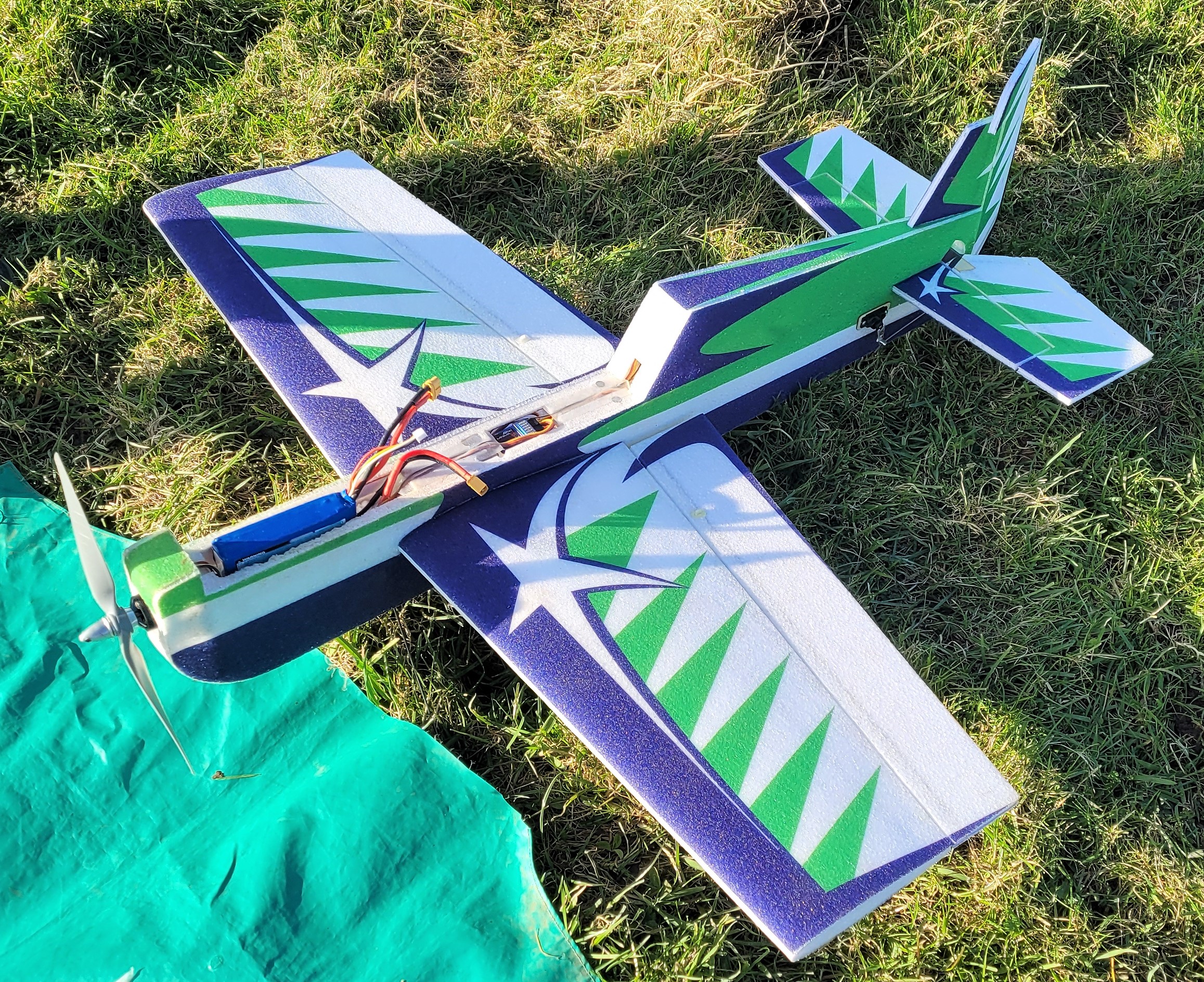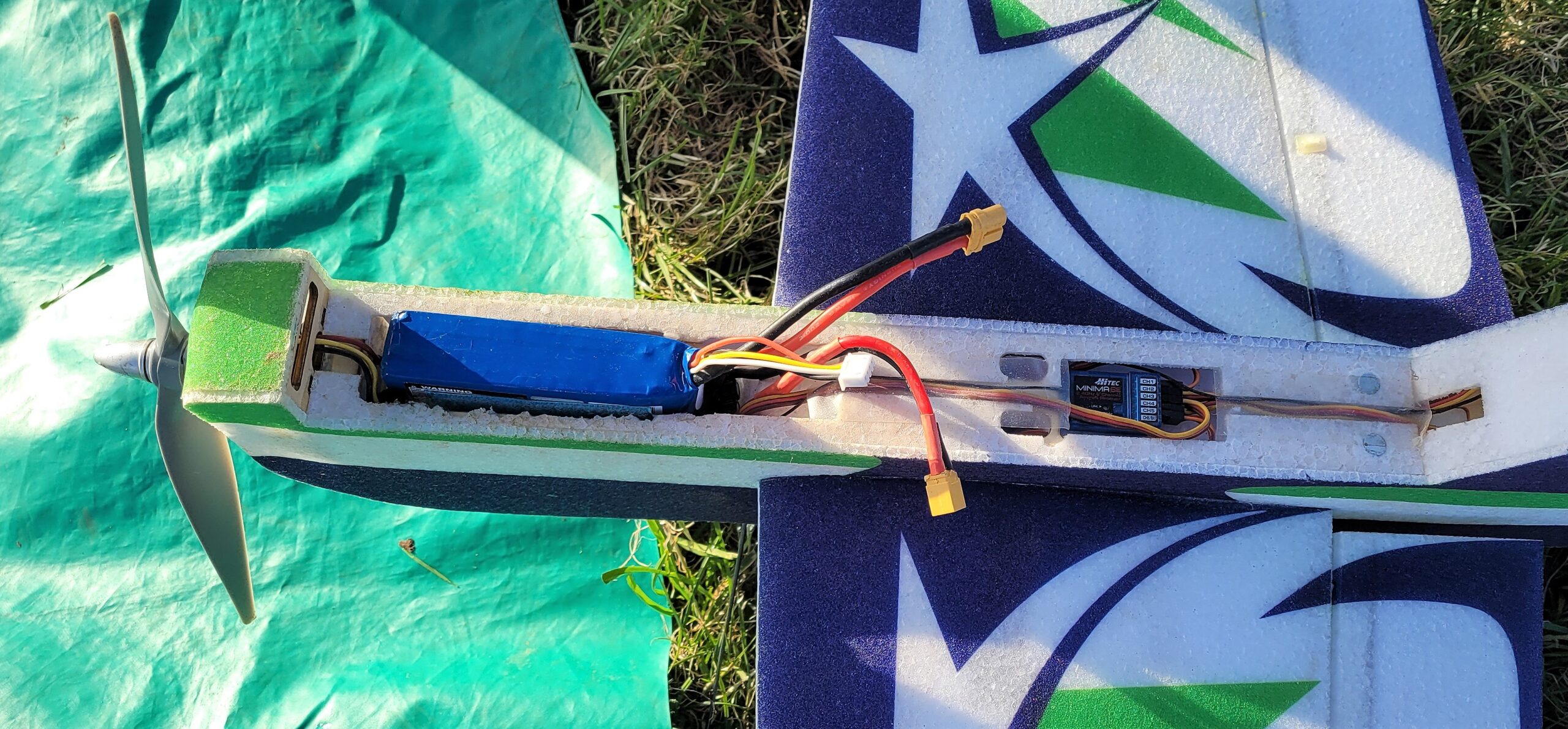 Before the test flight Dougal told 1066 it wouldn't fly very well so 1066 promptly took-off and immediately threw the model into all kinds of weird and wonderful manoeuvres just to prove him wrong! You can see some of that first flight in this month's video.
Back now for the full story of Woody's F-15 which is his own design, based on the other foamboard models that lots of us fly. He constructed it mostly from Hobbycraft foam with the paper covering left on but also added wood reinforcements where he saw fit.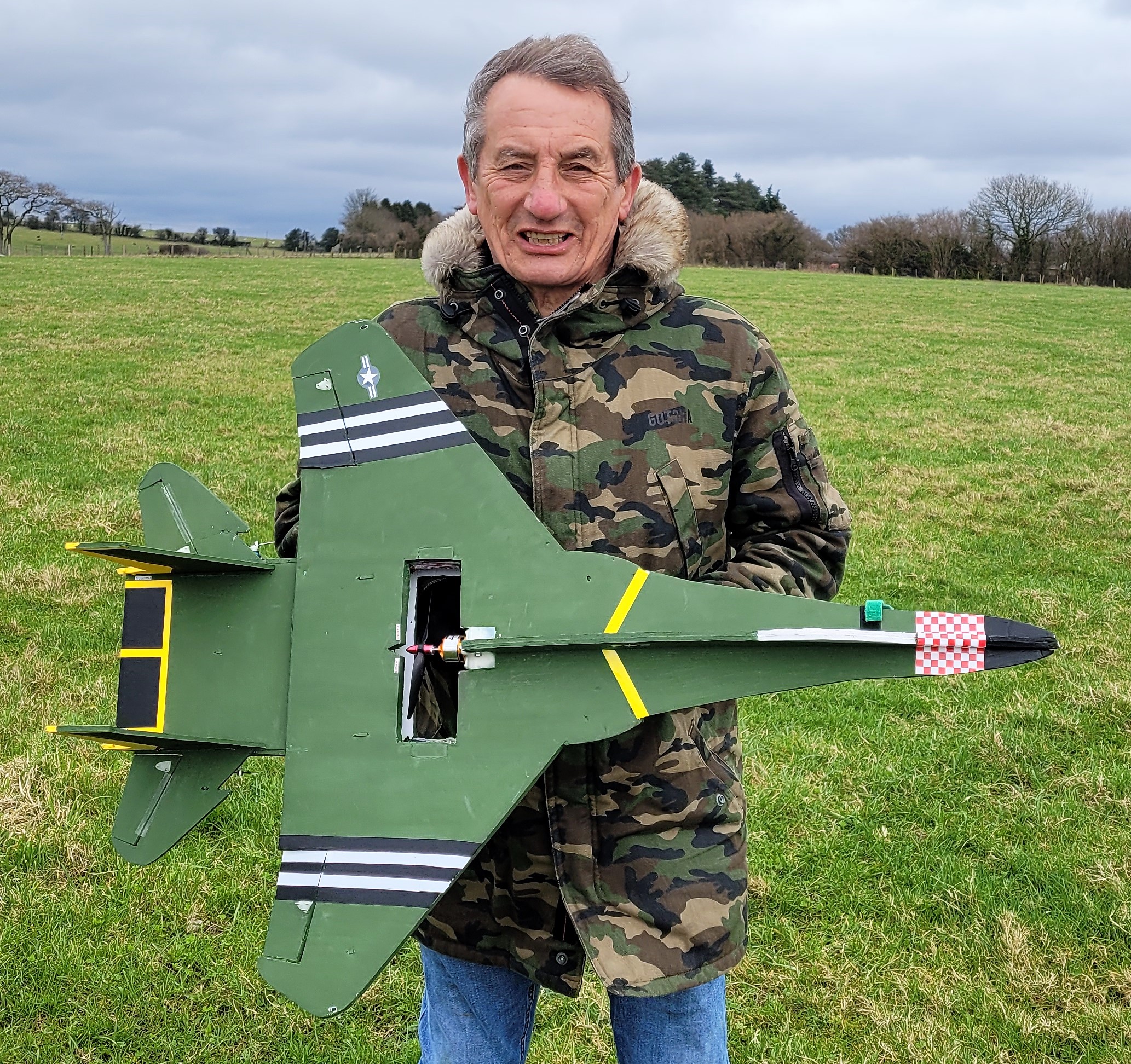 He also added a piece of foamboard across the back between the fuselage sides as extra bracing. Actually I think it was just an excuse for somewhere to mount more LED lights!
The power set-up is a fairly standard Turnigy D2826/6 motor and a 3 cell lipo battery. Woody was unsure where the centre of gravity should be so plumped for a safe forward position. As can be seen in the earlier photo the initial 45 degree upwards launch resulted in an immediate near vertical dive into the deck. The following two launches had the same result despite moving the battery further back and the application of full up elevator.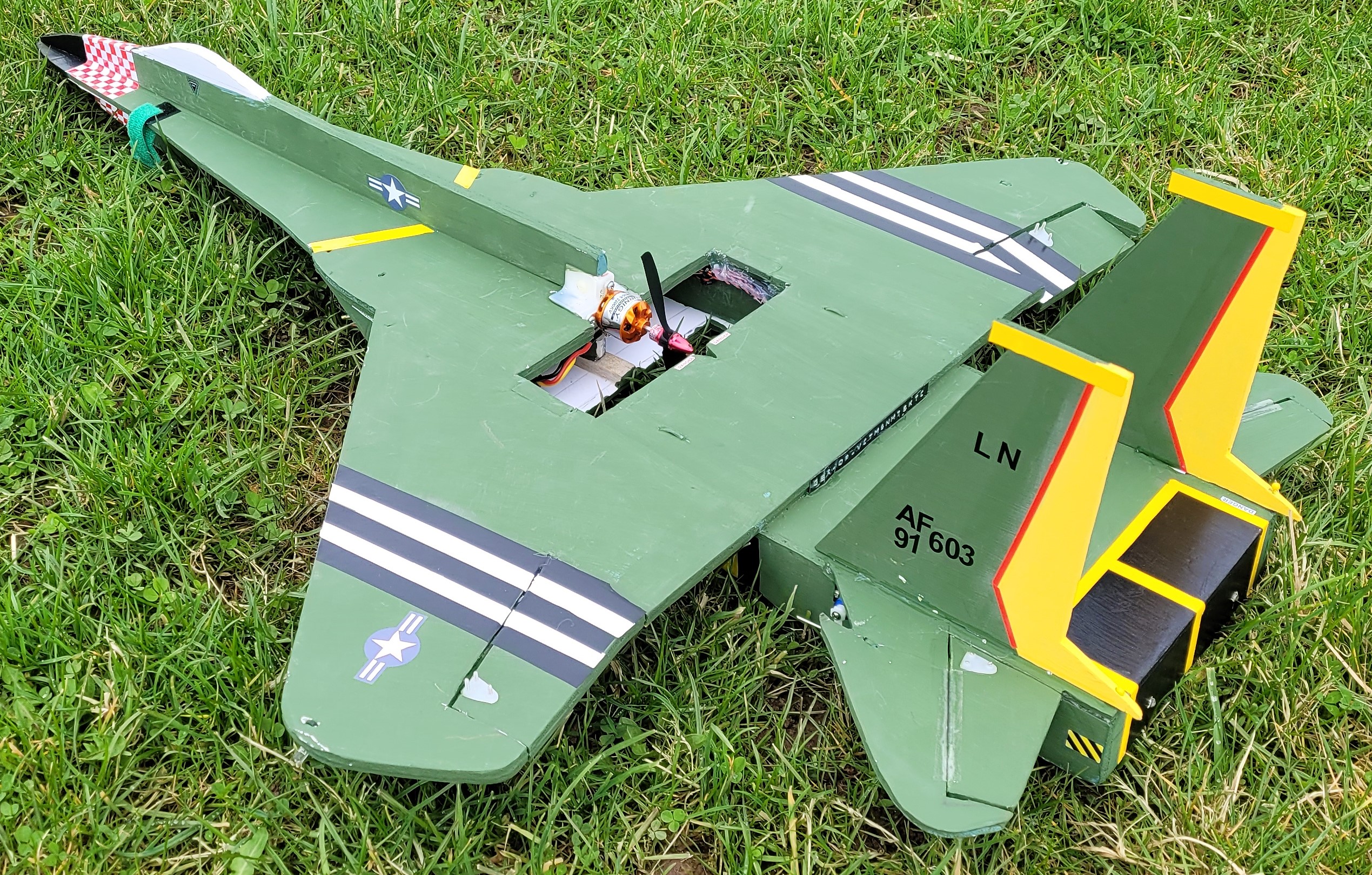 The 'experts' decided the reinforcing piece across the back was effectively adding full down elevator so Woody cut it out and we tried again. This time the F-15 got away from the launch and flew although it was way out of trim and the centre of gravity was probably too far back now. Woody was rather disheartened and has removed all the gear from the model but I think with a little more effort it could be made to fly successfully.
When he took the gear out of the F-15 Woody fitted it to a Sukhoi SU-27 from Banggood.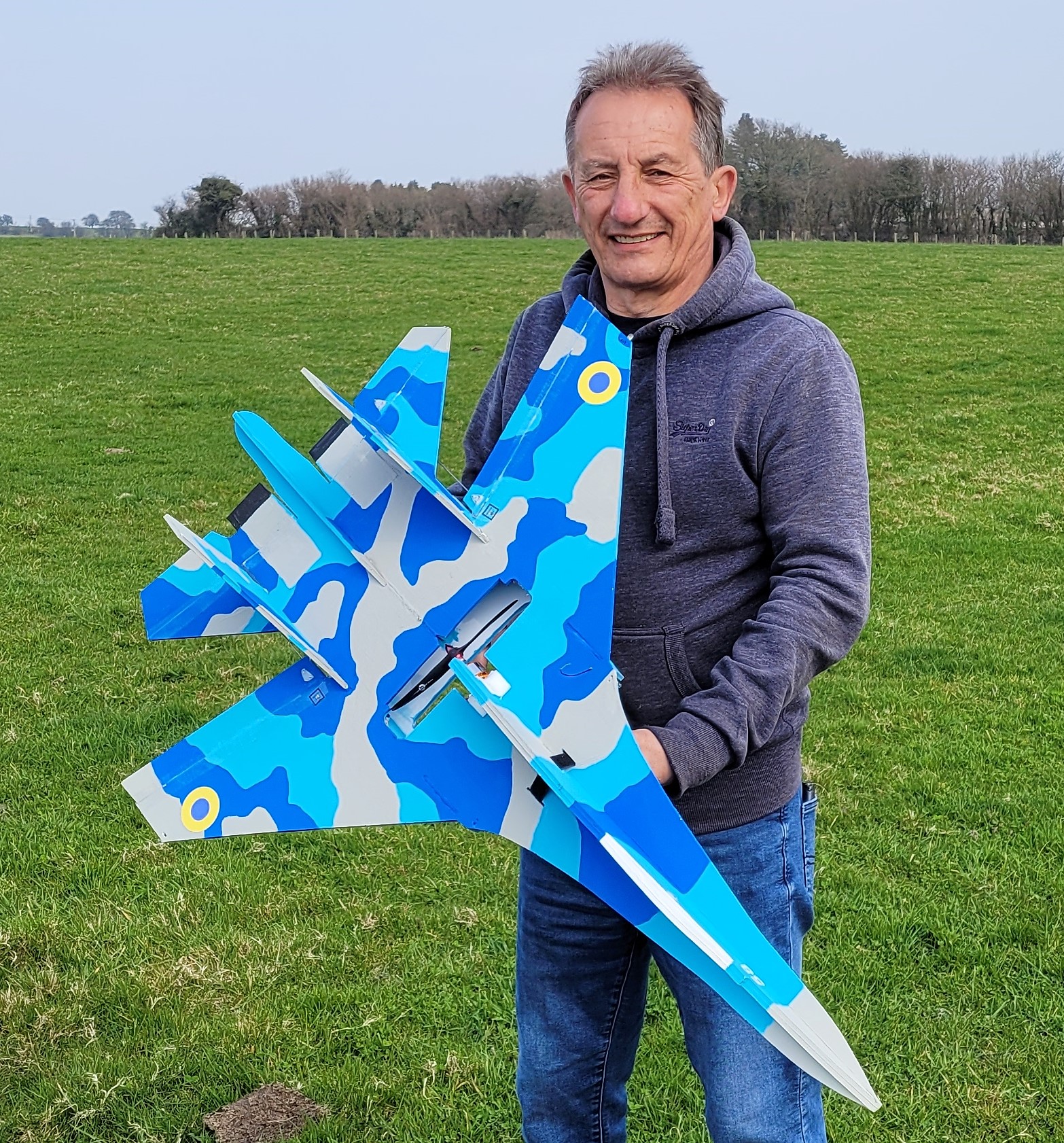 Woody has painted it in the colours of Col. Oksanchenko of the Ukrainian Air Force who he and Chas saw displaying the Sukhoi at a Royal International Air Tattoo one year. Sadly Col. Oksanchenko was shot down near Kyiv in the first few days of the Russian invasion.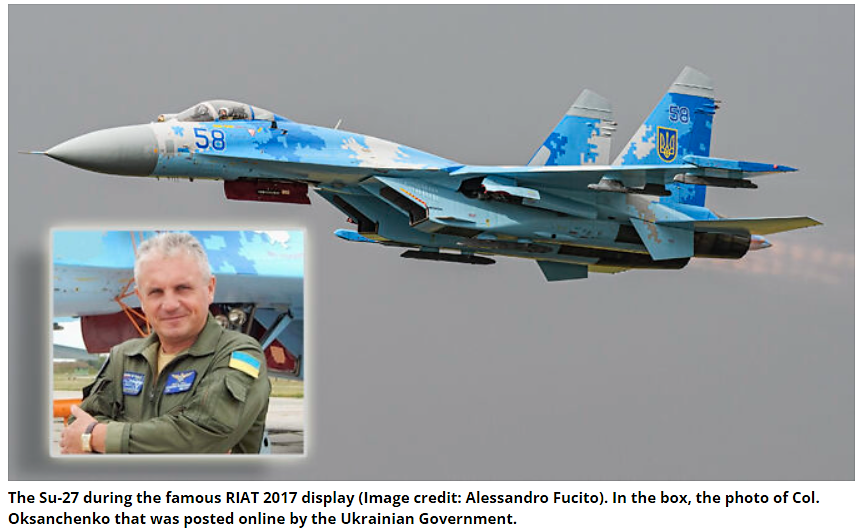 Woody had struggled to get the delta configuration set up correctly on his Multiplex transmitter and without having the manual to hand none of us could remember how to do it either. After much head scratching we bound the Sukhoi to Captain Slow's later version Mpx transmitter which happened to have my Sukhoi in its' model memory. Don't ask why!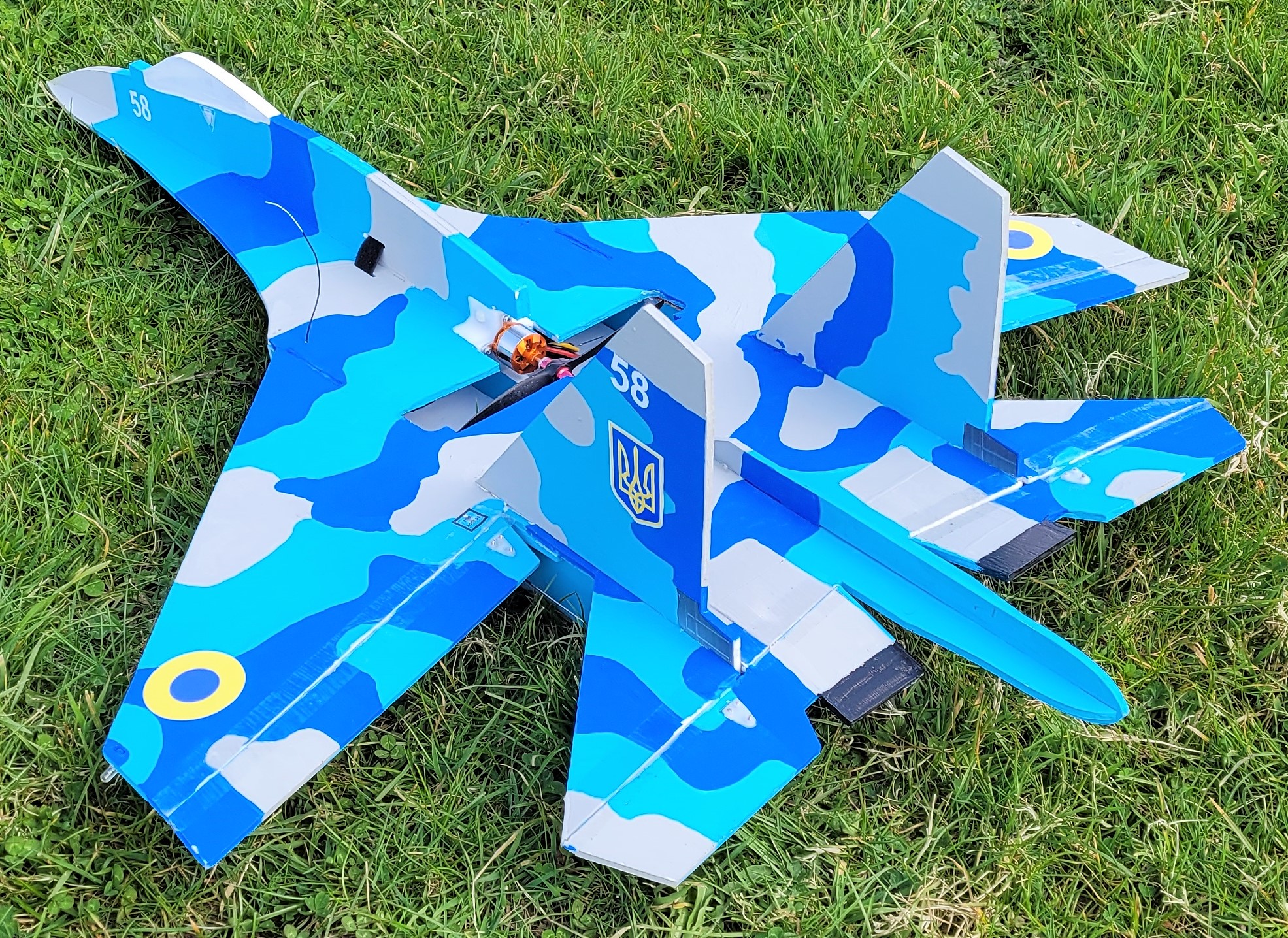 It then worked correctly so I flew the model but found it was incredibly twitchy so I landed after just one circuit. I tried again after dialling back the movements a lot and it was much better. Woody brought his transmitter manual along to the next flying session and we were soon able to set everything up on his transmitter and the model is now flying beautifully.
I spotted the photograph below on the internet, it's one of the Ukrainian SU-27s that supposedly hit a road sign while flying extremely low to avoid Russian radar. I can't help thinking it probably hit the sign when it landed on a road but I might be wrong.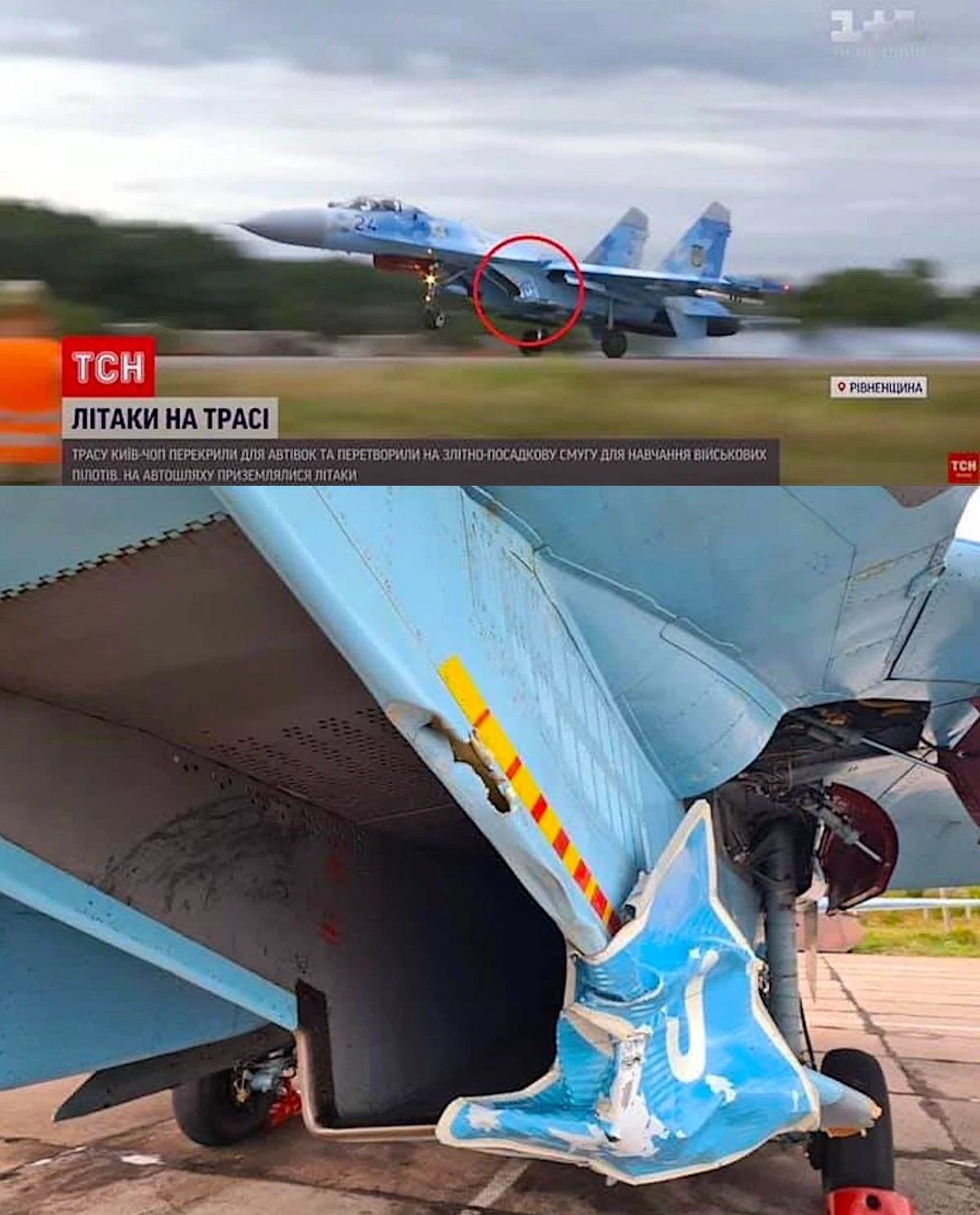 As I mentioned in Patch News last month several of us have bought very cheap and small video cameras to add to planes to get some airborne footage. Gordon Bennett was one of the purchasers and he attached his camera to his Mig-29 facing rearward and I tried to fly my Mig in formation behind Gordon's, hoping for some Mig on Mig action. The camera did record some footage of my plane but I think the term 'flying in formation' would be stretching the truth too far even for me! However, before he made his billions and retired at the age of 17 from his position as CEO Lord Bennett of ITV Gordon had worked his way up from floor sweeping via make-up, costume design, make-up, sound recording, make-up, filming, make-up, stunt coordinating, make-up, producing, make-up, and directing. So using the Mig footage and his TV experience Gordon has made a video for us all to enjoy.Even if you never bother watching the Patch News videos I urge you to turn the sound up loud and watch this video, it's only 1 minute 20 secs long and it's brilliant!
Wow, I need a lie down now after all that action, back to a little gentility with a photo that Dougal snapped when he was able to get his FPV model up amongst the clouds one day. In this excellent shot you can just make out the Solent and the Isle of Wight in the distance.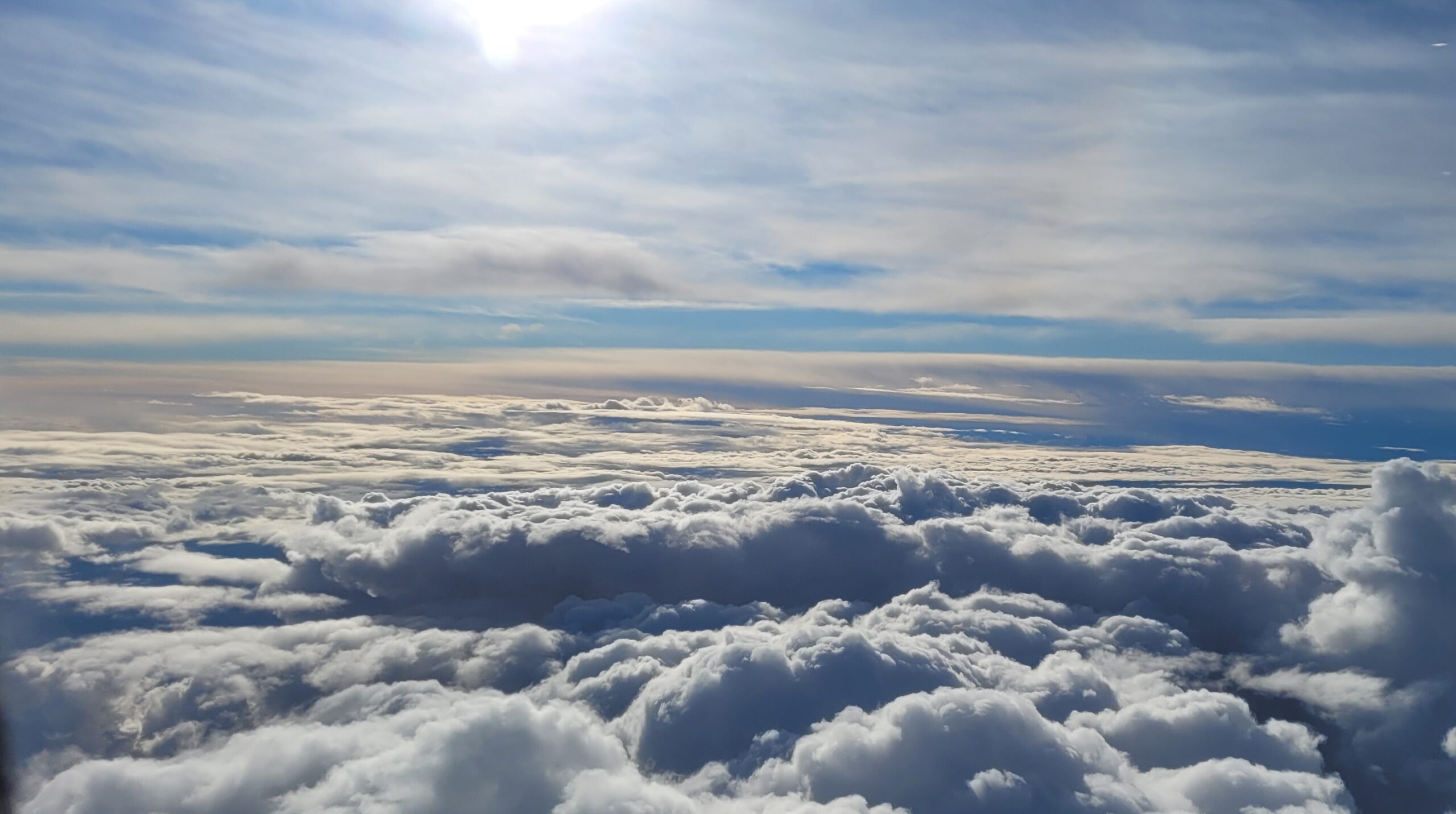 I was spotting and the model was at the limit of my vision when I saw a full-size plane approaching so I told him which direction to head and to descend Rapidly Also Of course.
Back in October last year 1066 built a foamboard version of a Mirus that he used to fly in his youth (yes the Mirus design really is that old!). He had used Hobbycraft foamboard and added a wooden spar but not much else and called it Cirus the Mirus. The plane flew really well but suffered with poor structural integrity, especially when landing on wet grass. Yes, it kept falling apart. So in March 1066 produced Cirus the Mirus Mk2. Dougal keeps calling it the Miley Cyrus but I think his mind is drifting back to his youth as well!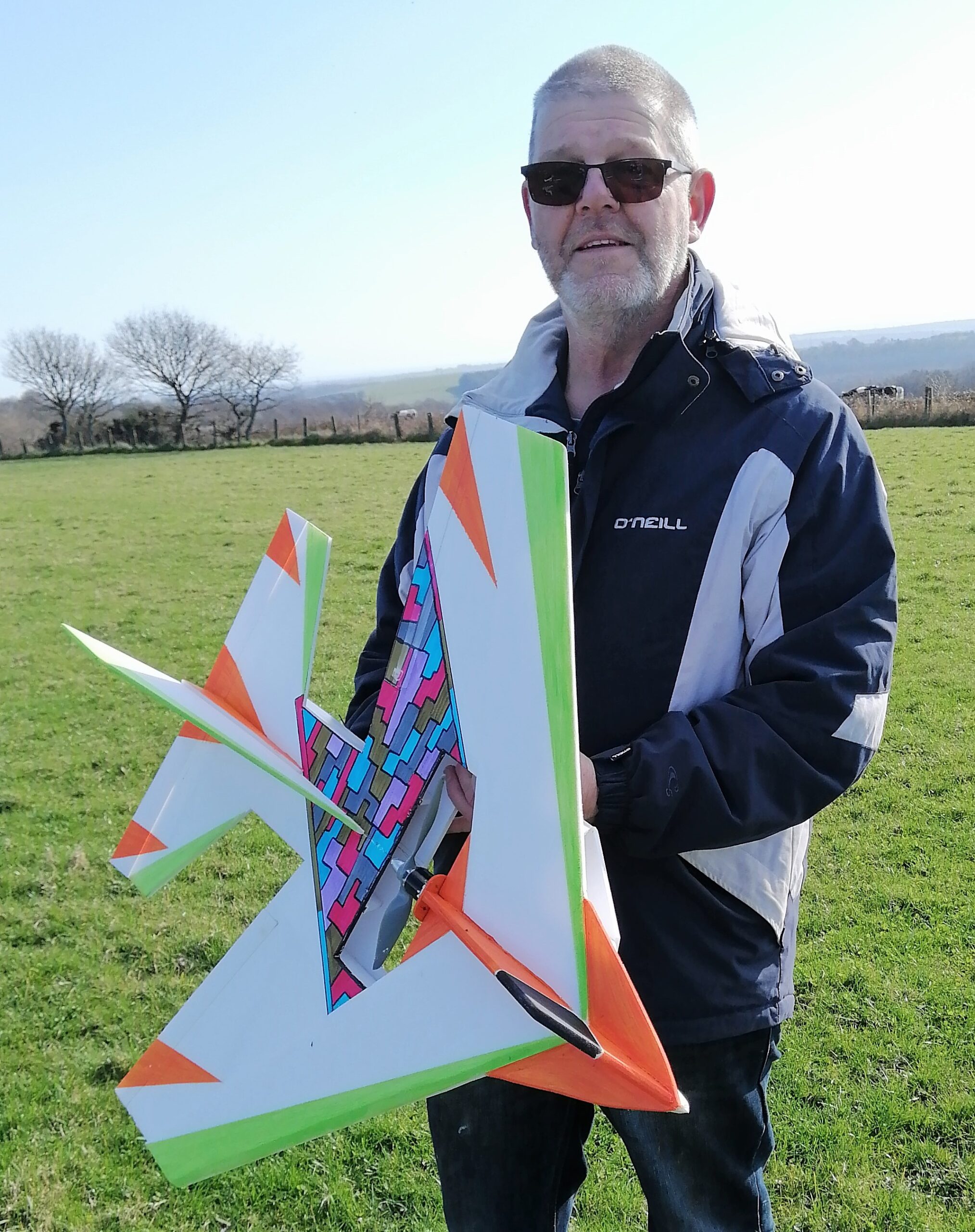 Apparently it's identical to the Mk1 in outline but 1066 says he's made it much stronger. Unlike the first version it has a Kline-Fogleman wing section which obviously provides more lift as well as being stronger. All the powertrain and electronics were simply swapped straight over from the Mk1, it worked well before so there was no need to change anything.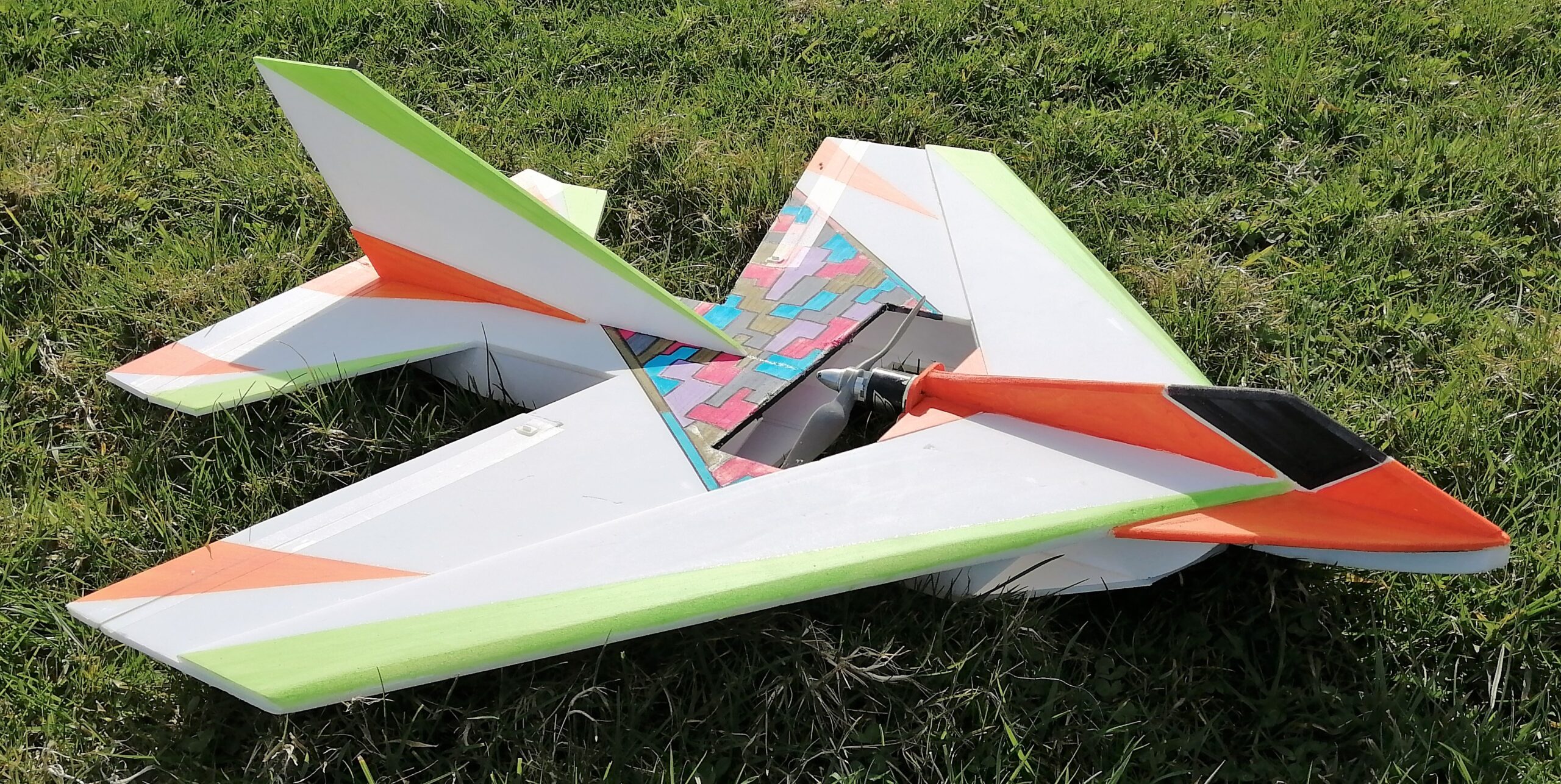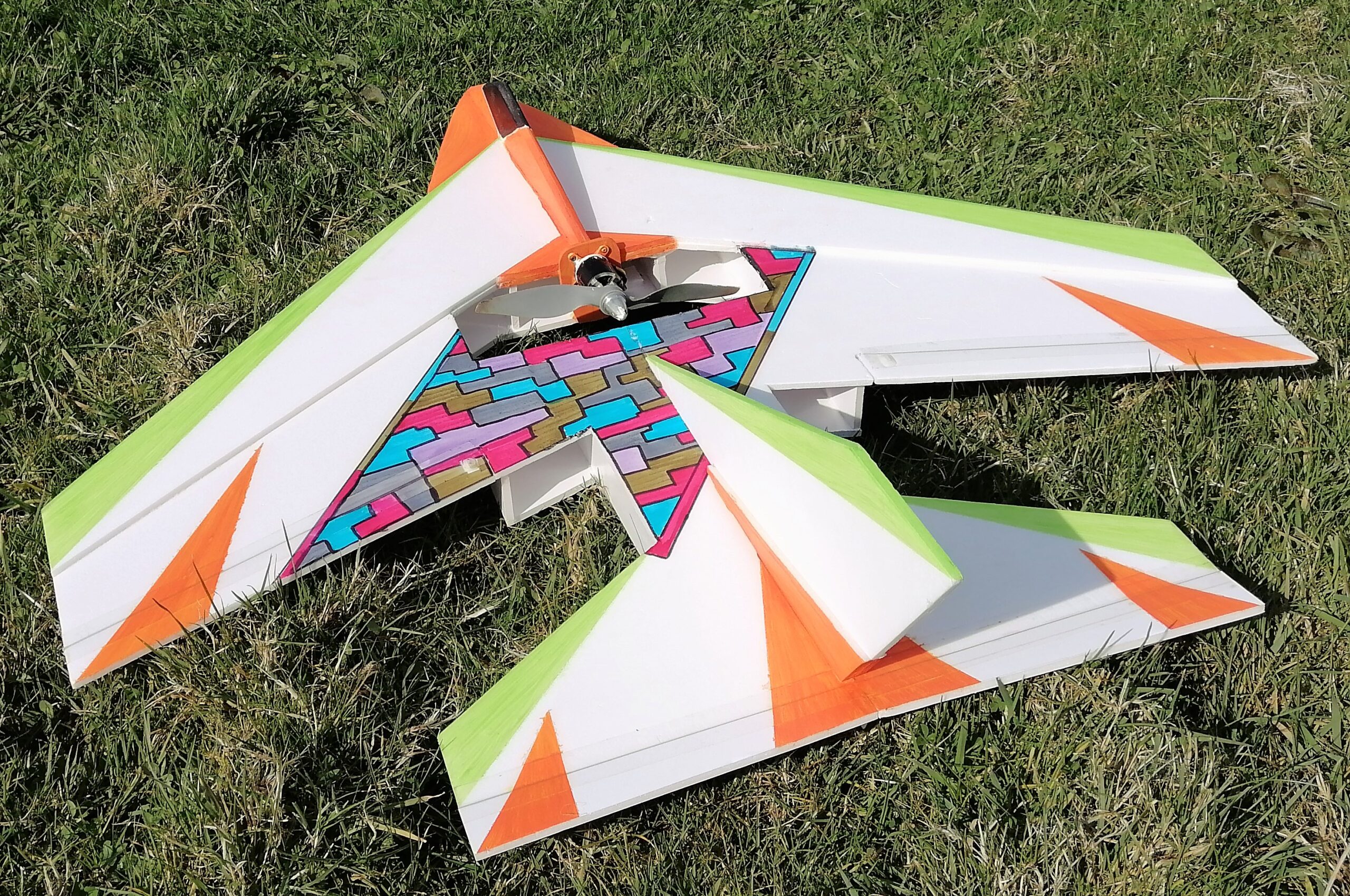 The colour scheme is interesting, I really like the multi-coloured lozenge-like panel and assumed it was a piece of stick on plastic film he'd found but apparently it was painted by his grandson. It's quite telling that the best bit of the model is the part that was done by a three year old! It flies really well, better than the earlier version in fact so maybe that's due in part to the Kline-Fogleman section and so far it hasn't fallen apart.
We hadn't seen much of Catapult King for a while but in March he appeared with a Ripmax Jive that Gorgeous Gary had given him. We haven't seen Gary for a while either, hope he's ok. The Jive was originally powered by an IC engine but Catapult has converted it to electric power by fitting a Propdrive V2 3536 910Kv (max 40A) motor and a 60A ESC. He's using a 4 cell lipo which takes the weight to 2Kg (4lb 6oz) so there is plenty of power.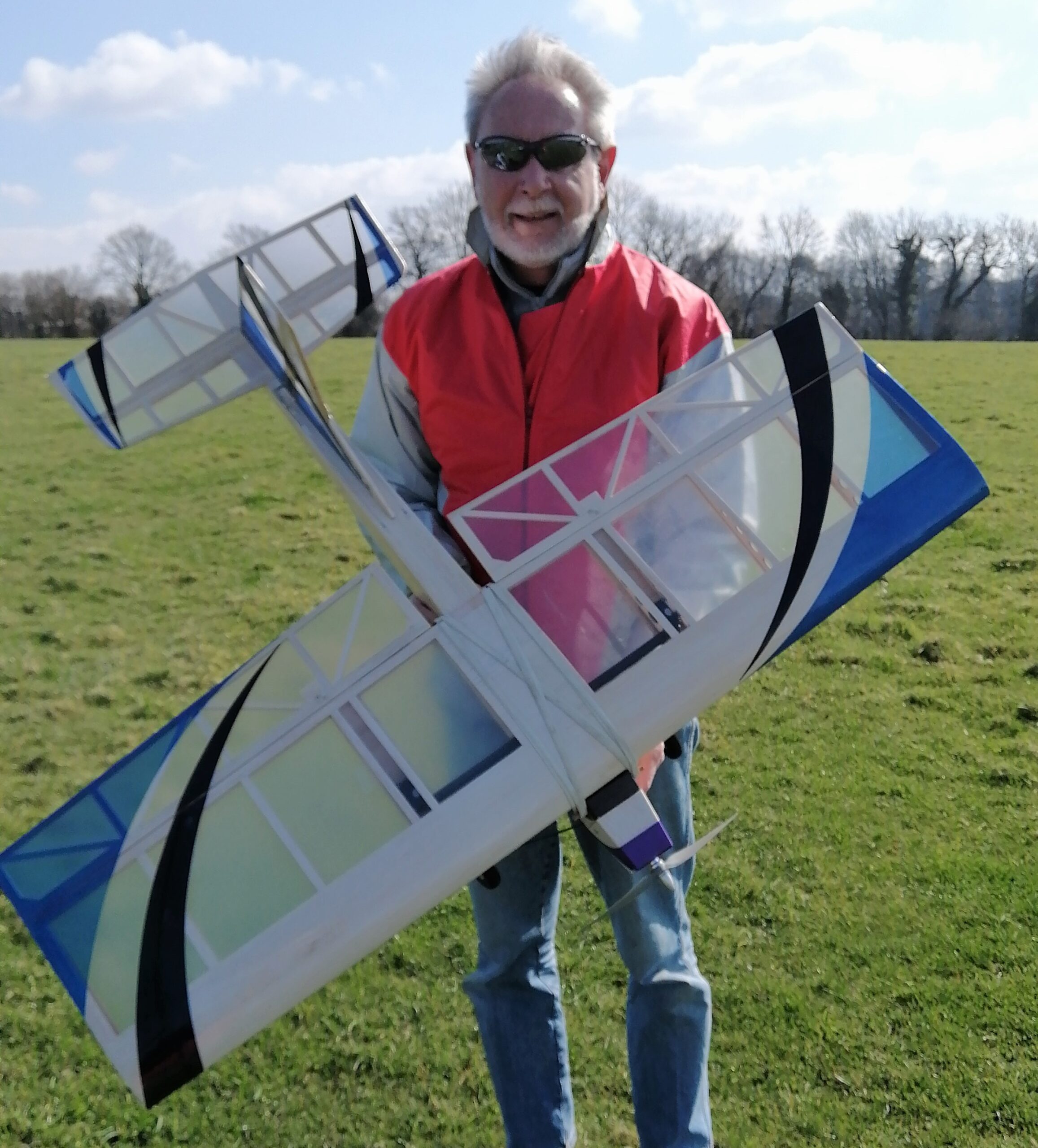 The weight includes 300g of lead that Catapult needed to add to the nose in order to attain the correct centre of gravity. It's a shame it needs so much but that's a result of the Jive having such a short nose when it was designed for an IC engine. The battery is a very tight fit and Catapult reckons if it swells at all in flight he won't be able to get it out again!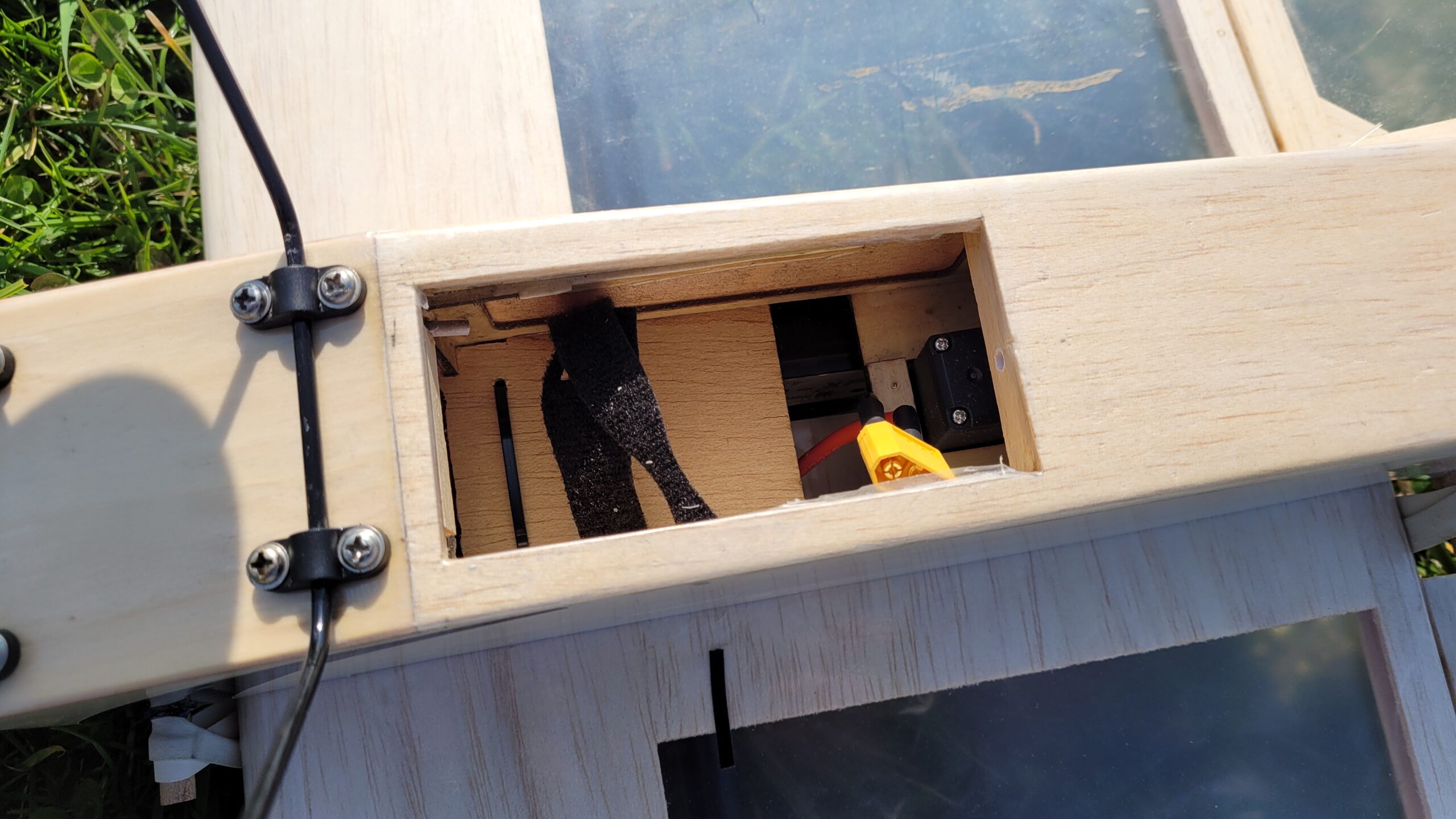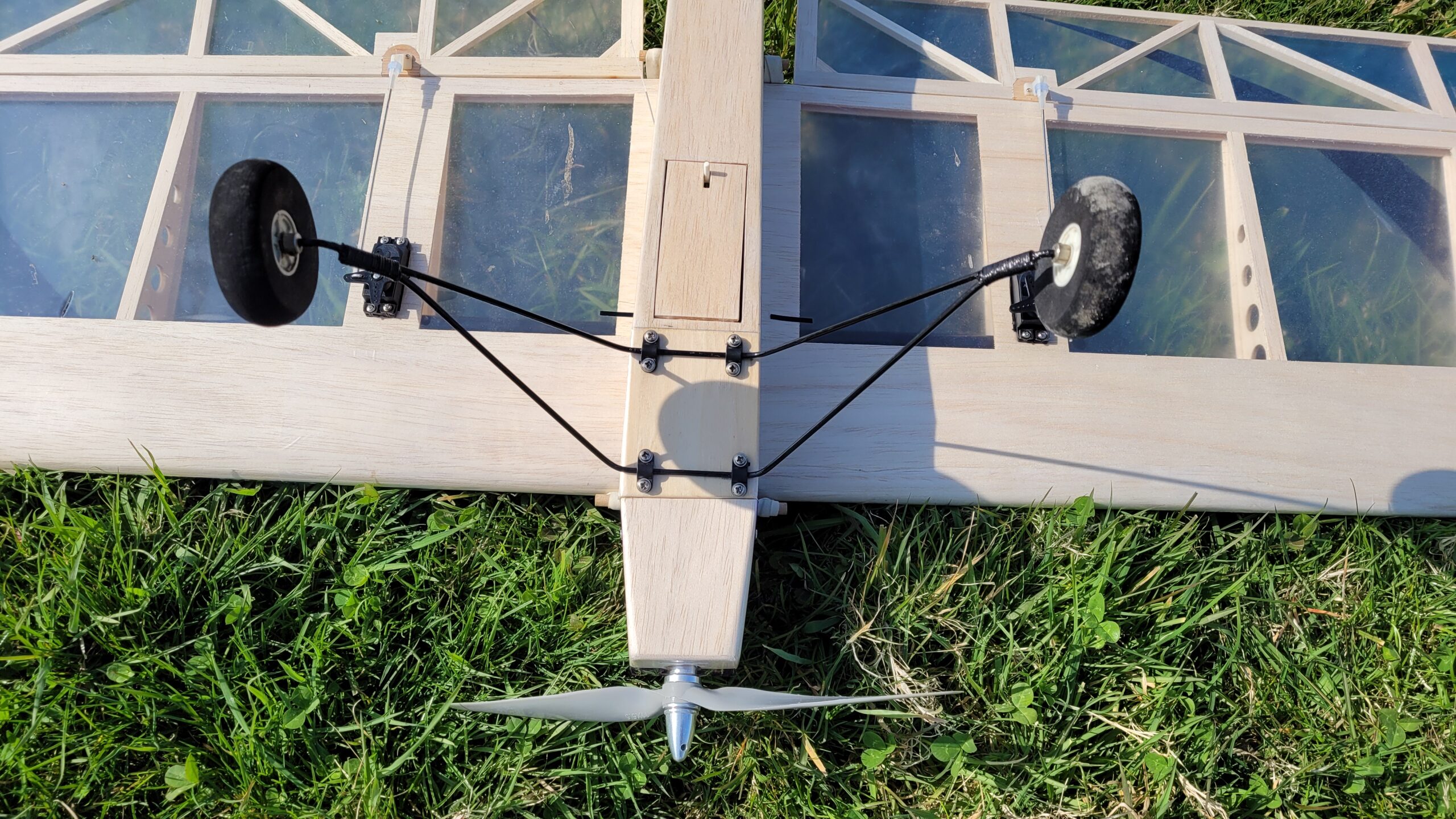 The conversion has obviously worked exactly as intended as the Jive flies well, it just needs Catapult to get up the nerve to start chucking in some 3D stuff now.
Dougal needed some new batteries in March and with the HobbyKing UK warehouse seemingly now shut for good he decided to try some he spotted on eBay. The 4 cell Zeee Power 3700mAh packs are 60C rated and Dougal is happy with their performance so far.
They were on eBay with a Buy-It-Now price of £30 per pack but there was a Make Offer button so Dougal made an offer of £55.00 for two packs which was accepted and that including the delivery. I've just checked a couple of other well-known battery suppliers and their equivalent packs are at least twice the price so it will be interesting to see how the Zeee Power packs last. They came with a pretty comprehensive User Manual with some good advice on storage charging etc. to ensure the packs have a long and safe life.
Since he joined the club new member Geoff Hill has been flying a HobbyKing Bixler, mostly looked after by Dougal and using a Futaba radio and buddy box system.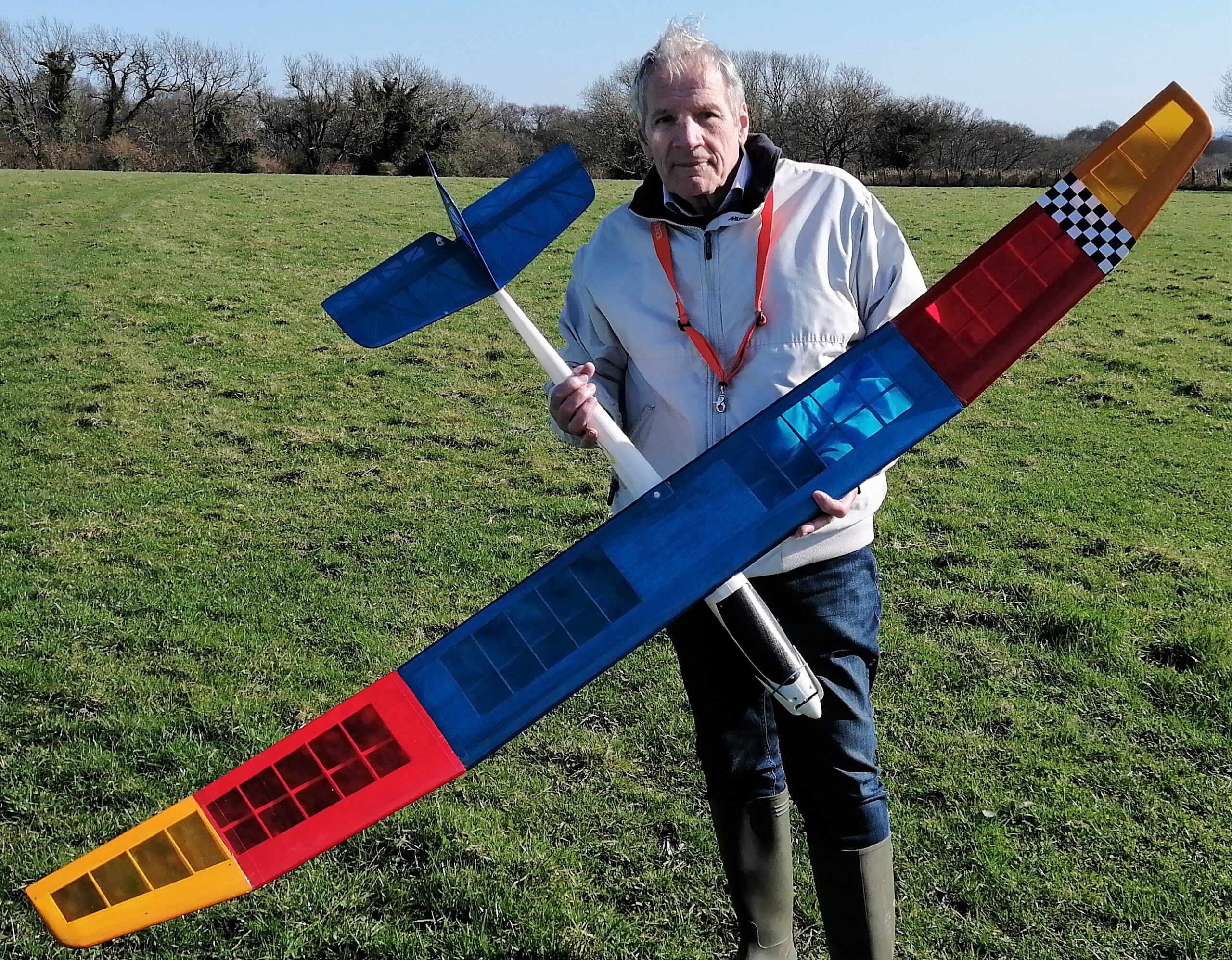 But on one of the nicer weather days in March Geoff also brought along a Nebula 2000E electric glider. The 3 channel Nebula is two metre span with rudder, elevator, and throttle controls, no ailerons. The wings and tail are built-up and the fuselage is moulded plastic.


I think it's an old Ripmax model that is no longer produced but it looks to be in perfect condition and it flew well enough, probably a good model to learn with on calm days.
Photos now, some were taken from the ground and some are screenshots from FPV video: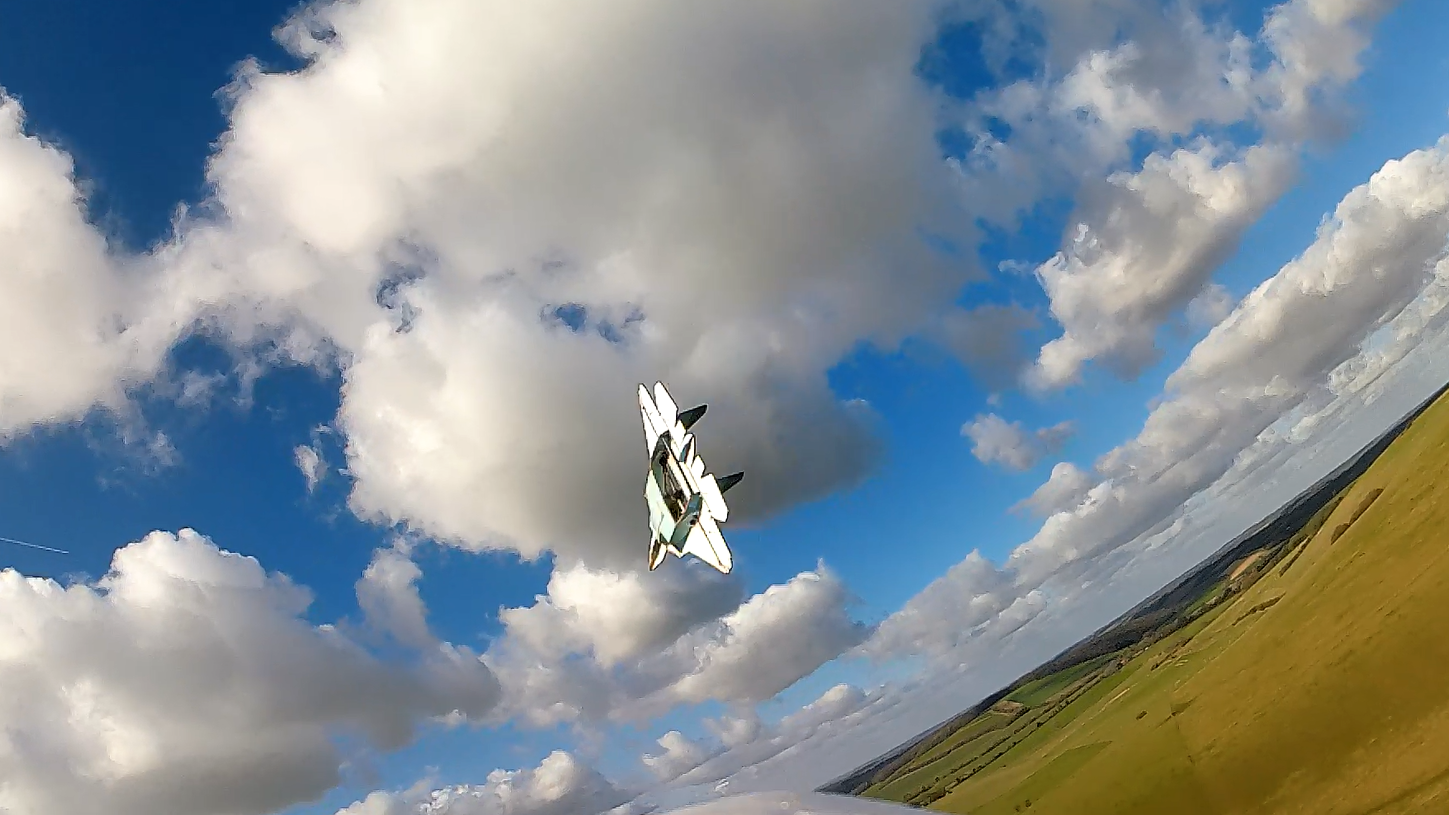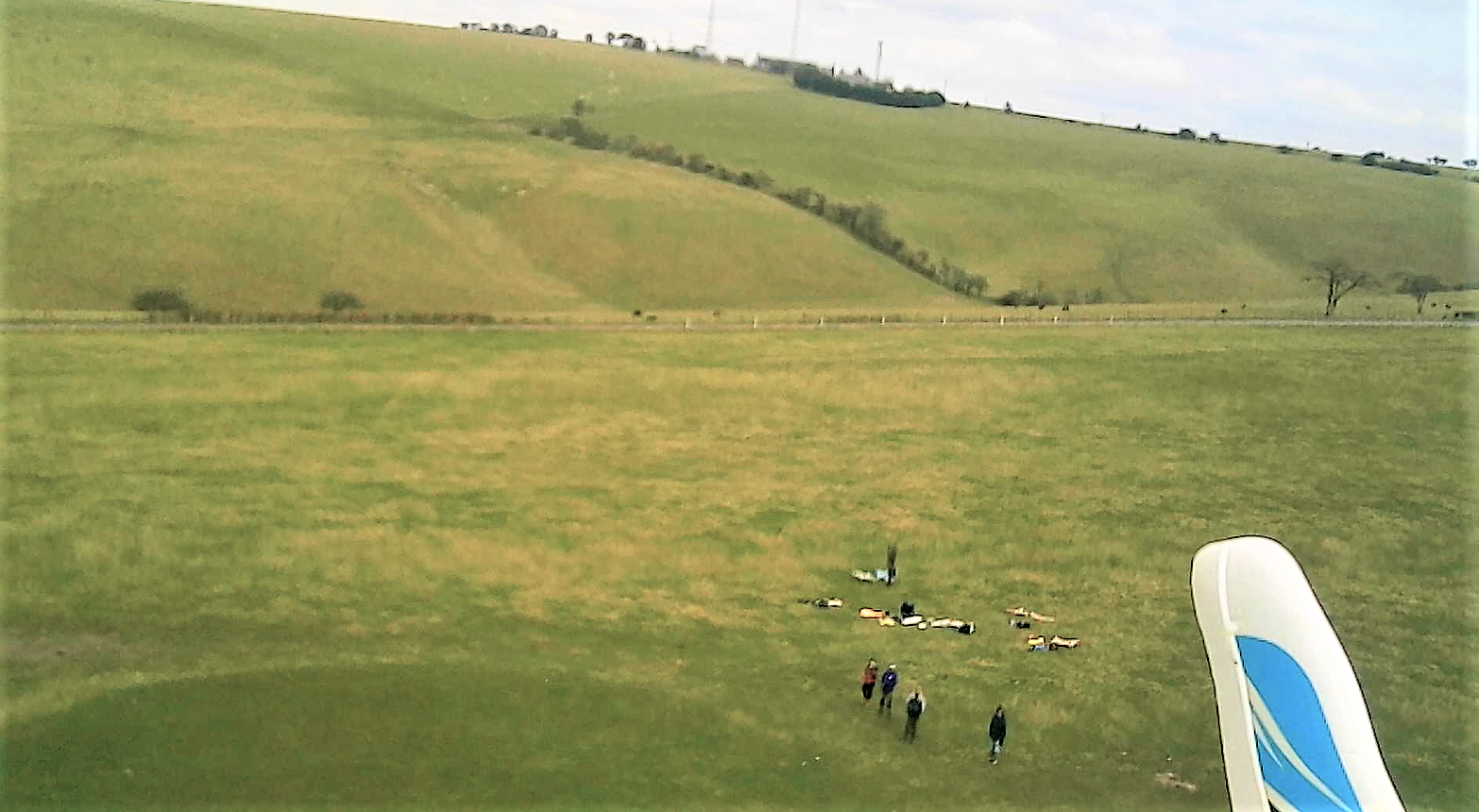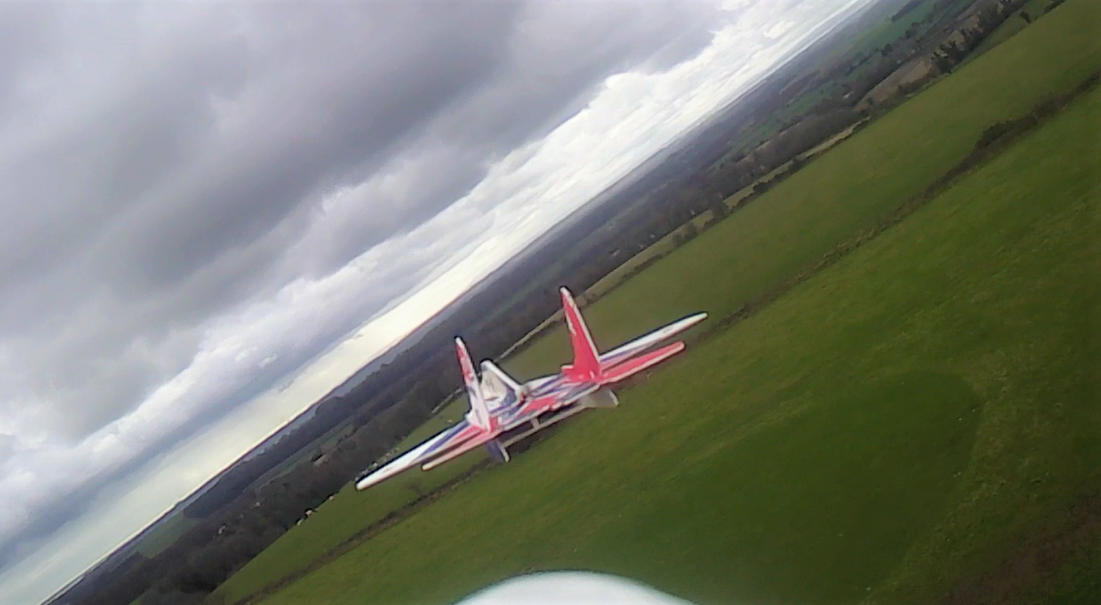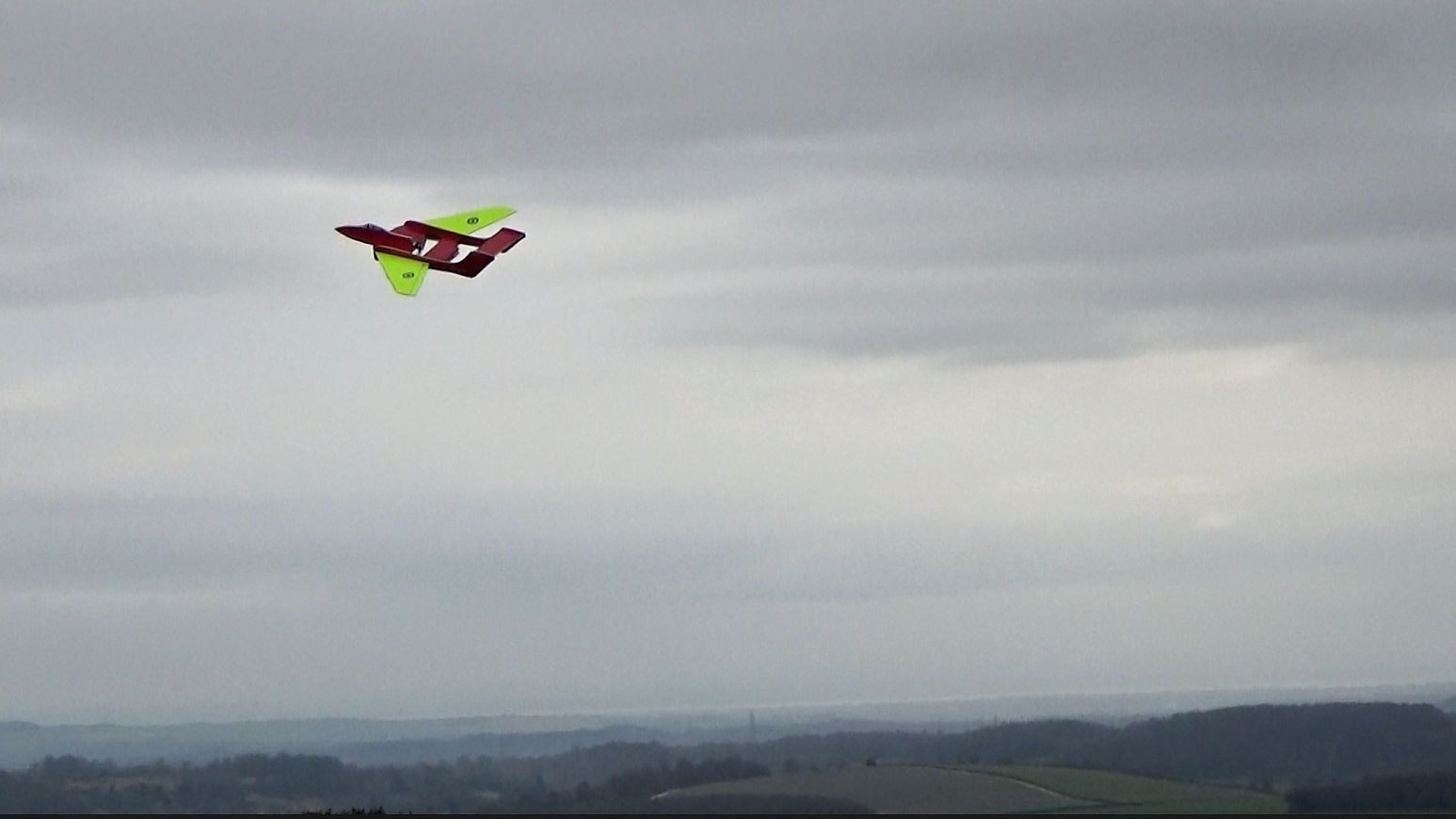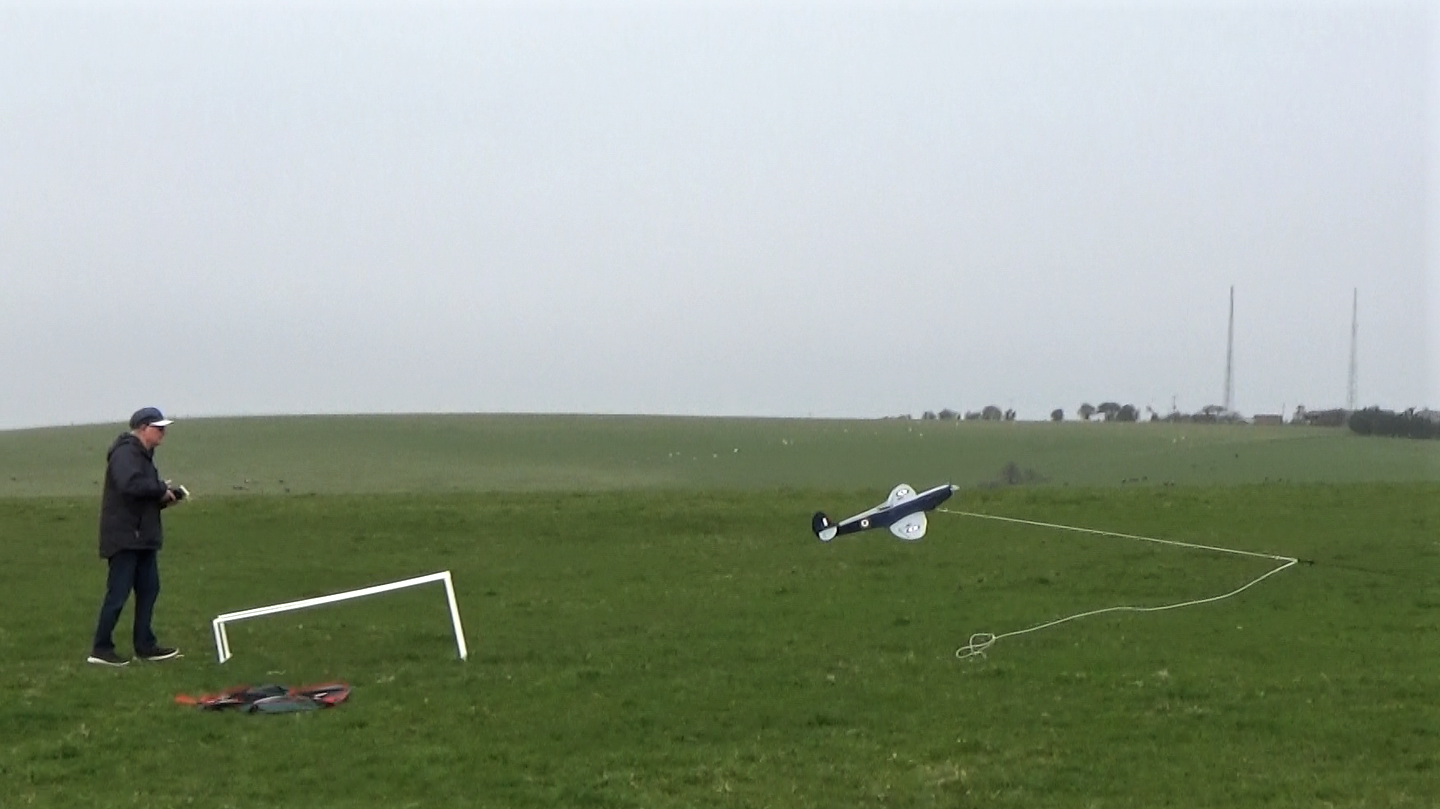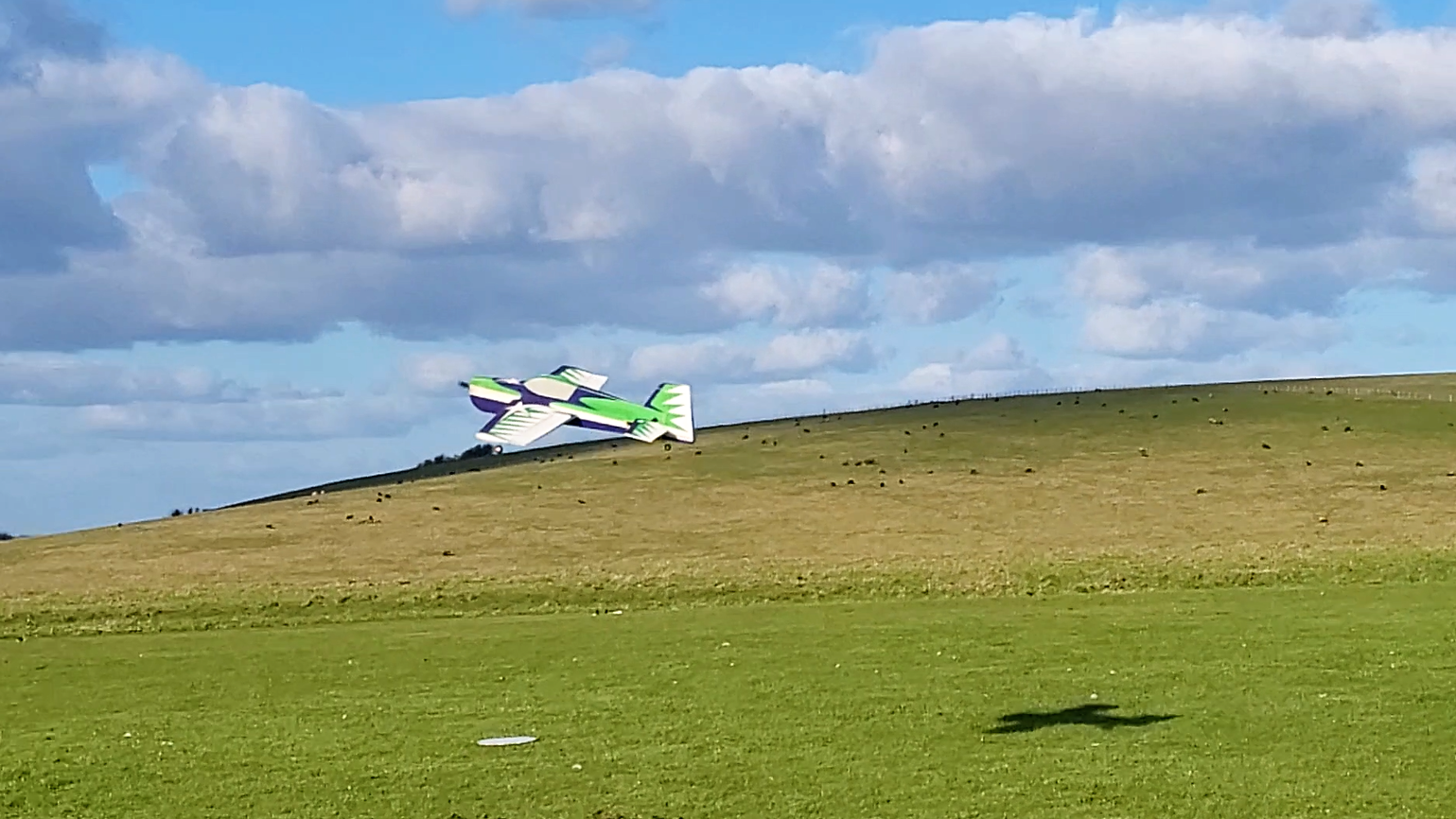 Video time now with footage shot by myself, Captain Slow, and Dougal Entendre. Please watch the video full-screen, it's so much better with small models flying around:
If the video won't play for you please click HERE
Co-Pilot to Captain (looking down): "Sir, can you explain to me what these buttons do"
Captain to Co-Pilot: "They keep your shirt closed"
Colin Cowplain