The club site is located at Chidden Down, and the easiest way to find it is via the following link: Google Maps.
The GPS co-ordinates are: 50.968390, -1.048500, or we can be found on What3words at pens.airstrip.expand (what3words).
Come down the rough track off the Droxford Road marked on Google Maps as Charlotte Cl. If you're using a Sat Nav, the nearest postcode is GU32 1HG, and from the Clanfield direction, the turning looks like this: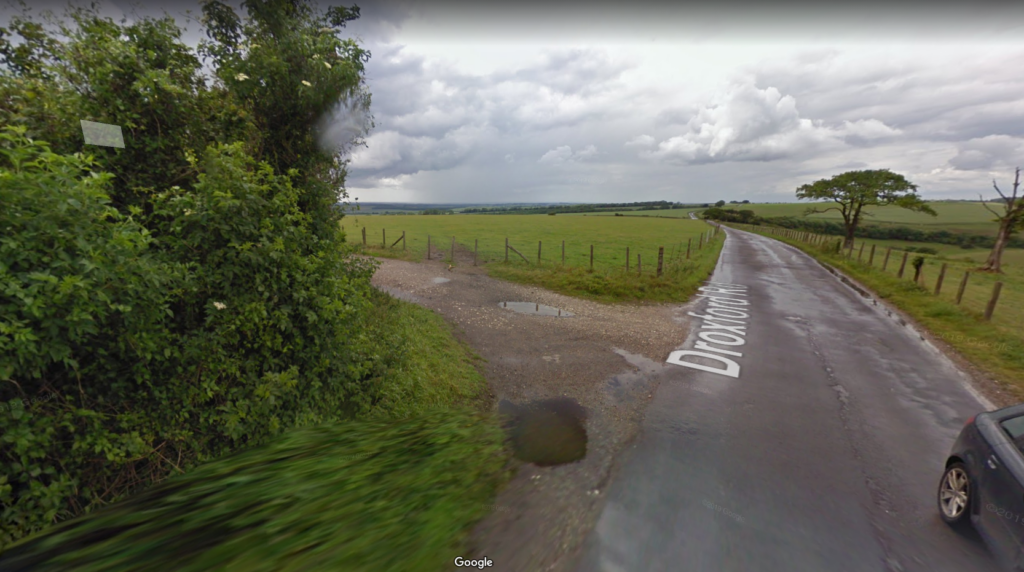 The track goes down the side of the flying field. Proceed down the track about 200 metres. Please park carefully away from gates into this and other fields, as these are frequently used by farm vehicles. Ensure when entering and leaving the field that the gate is closed.
Please keep a very careful lookout for horses at all times and ALWAYS keep well away from them. If you see horses approaching make sure anyone that is flying at the time is made aware of their presence.
NEVER take-off towards horses, they only take a few minutes to pass.