Apologies for not getting to write this up earlier, work commitments and a 2 weeks holiday.. any excuse.
Well as forcast the weather was great for the Blackbushe show this year, infact it was the best weather for the last few years.
Kindly, Steve 1066 drove again, we were tailed by Tony Neal coming into Hook, and we all ended up piling into Tescos enroute for some afternoon supplies.
We arrived before 9:30, and as Steve had some birthday money burning a hole in his pocket we headed off to the Bring and Buy stalls, Steve ended up purchasing a second hand Hyperion foamie, ready to fly. I had to resist as money reserved for the conversion to 2.4Ghz, …. more receivers required.
The flying Schedule was started as in previous years by Steve Carr. This year flying his 60% Extra 260. Unfortunately it was not a good start to the show, after a short flight the model experienced some wing flutter and ended up crashing heavily.
For the whole flight see http://www.youtube.com/watch?v=hkXwLsfbpp0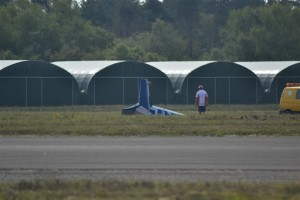 Steve on his way to investigate the damage
Next up was Steve Prideaux flying his BVM Super Bandit. Steve flew yet another superb routine, fast low knife edge passes at the usual 250 mph, amazing. The model is in fantastic condition, it must be 9 years old now and it looks new.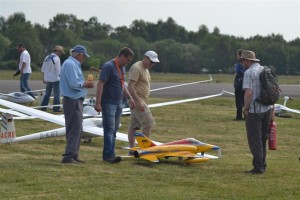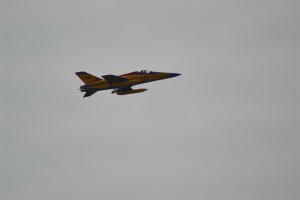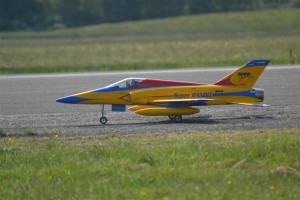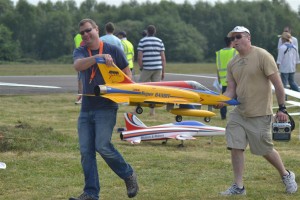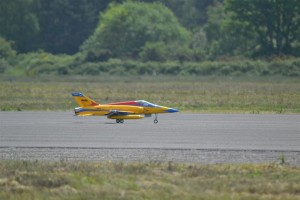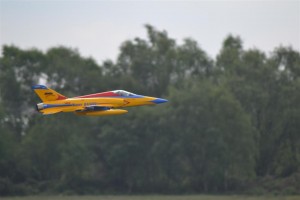 Steve had a quick chat to us, he said on the following flights the Paritech guys were egging him to go lower.
As Andy mentioned another highlight was Steve Holland flying his giant OV-10 Bronco, 14ft wingspan, built by Tony Nijuis.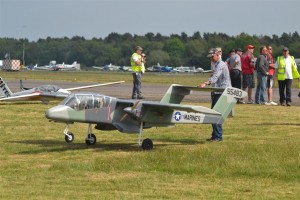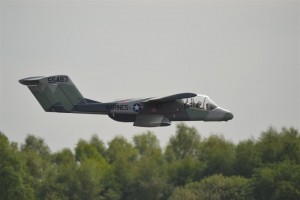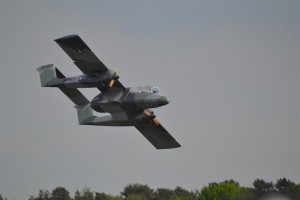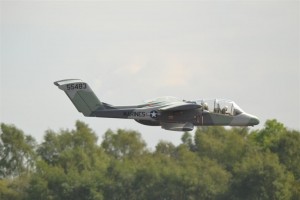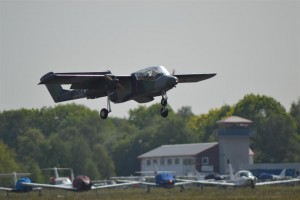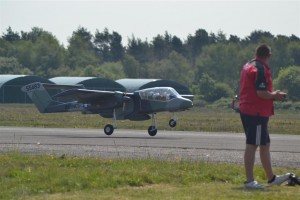 http://www.youtube.com/watch?v=ywTo0aVbYC4
Other schedules involved the TJD Models and their warbird formation, Kaos Heli team and the Paritech team flying jets and gliders.  see Schedule Link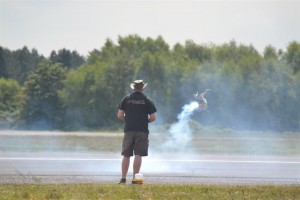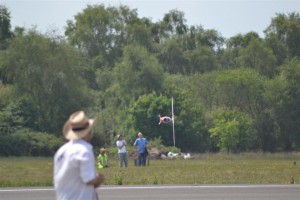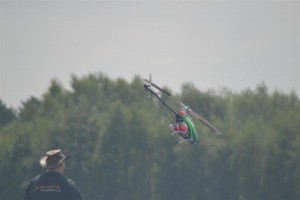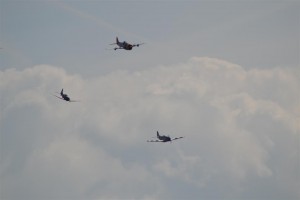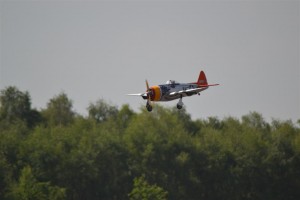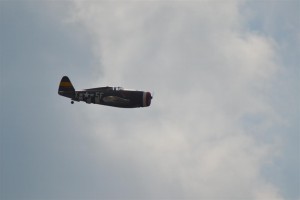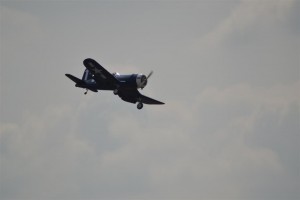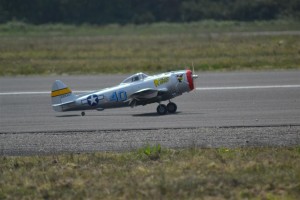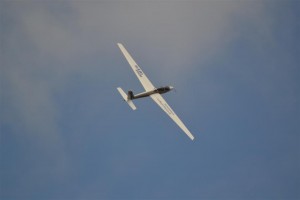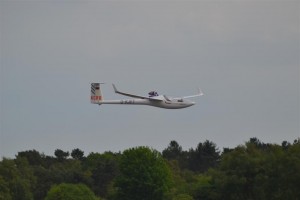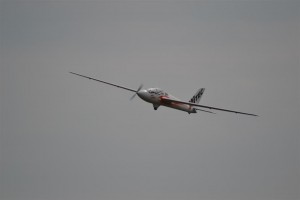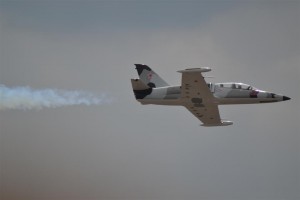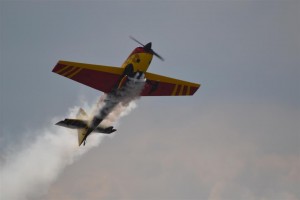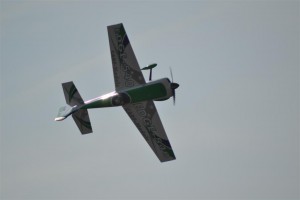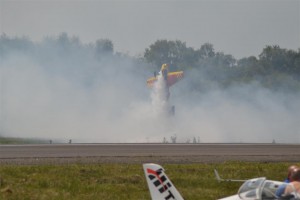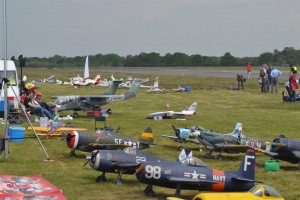 I didn't manage to get a shot of the F3 Pylon racer in flight, I didn't even try, but here was the landing.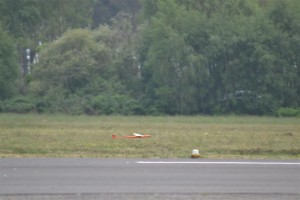 I did get some Hitec Optima receivers to continue the conversion to 2.4Ghz, no great offers though. Also more Nitro go go juice, … keeping the faith. I didn't see what other members purchased.  
It was a shame that the schedule was not as varied as previous years especially as flying conditions were ideal. 
With no Bishops flying and Ali Machinchy now having left for the US to work for Horizon Hobbies.
Sadly there were a few more incidents,  Mike William's Krill Extra 330S succumbed to a dead stick while in a low harrier and two Warbirds in the Horizon slot had a mid air. (not my pic)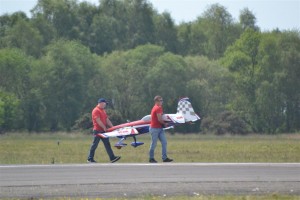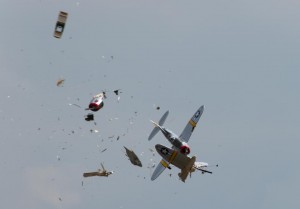 There was a battery or esc fire in one helicopter slots and another heli crash just before this.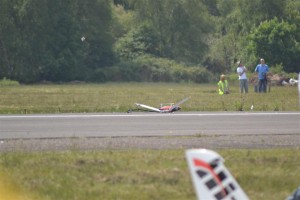 The usual suspects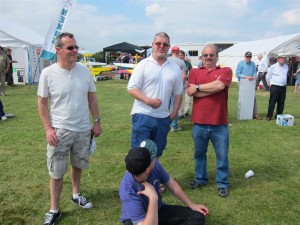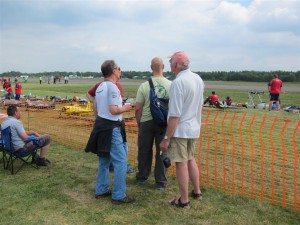 Thanks again to Steve for driving.
more pics