The weather held for this years show, although there were the odd spots of rain on the way to Blackbushe the day brightened up nicely, the early strong cross wind gradually dropping as the day progressed….  Schedule
Steve Holland opened the show this year flying his 66% scale Aerokot. Its a 4m span biplane based on a Bucker Jungmeister, with a DA150 petrol engine.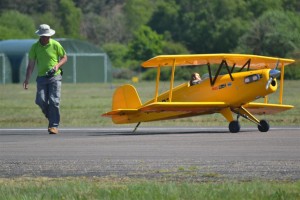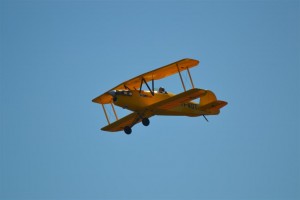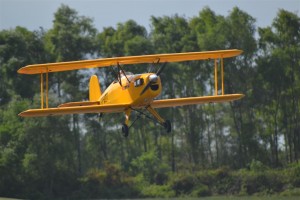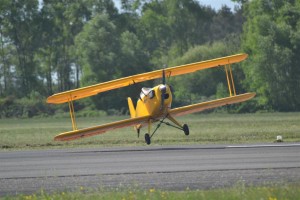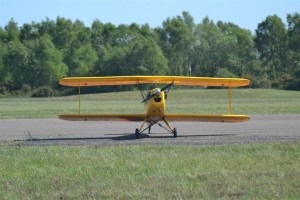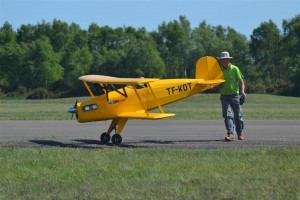 Steve flew a nice routine sliding the biplane against the heavy cross winds on slow circuits and on his landing approach.
Following a helicopter slot by the Kaos heli team there was a Mixed Jet slot starting with a Starfighter … (I always think of Colonel Bud Marconi now) an F16, Typhoon and Steve Prideaux with his BVM Bandit.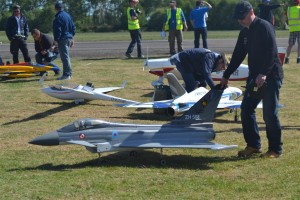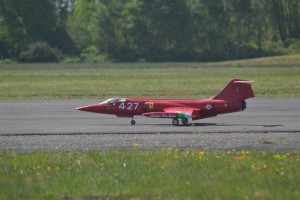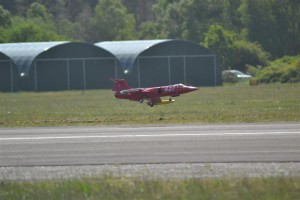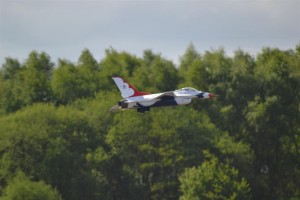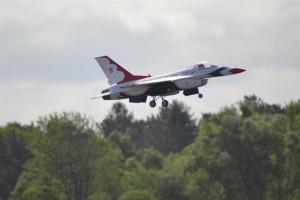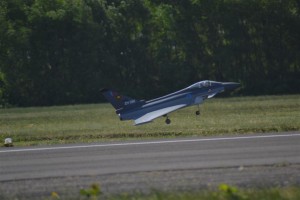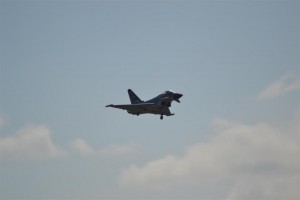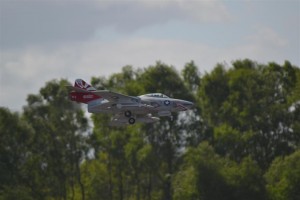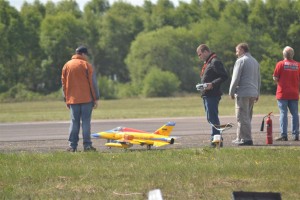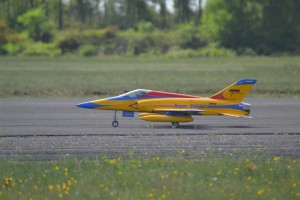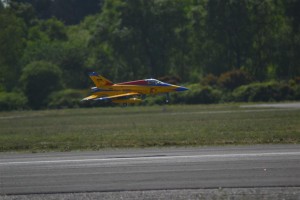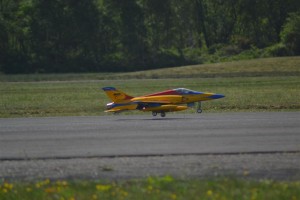 Next up was Mike Williams flying a 3D solo, see the whole flight here on Youtube ..link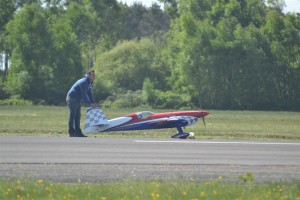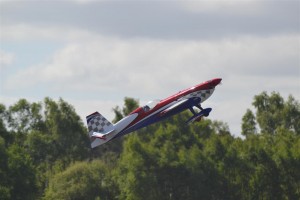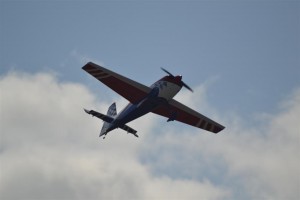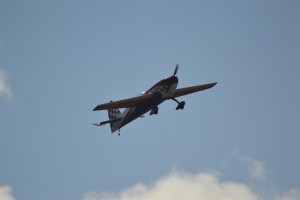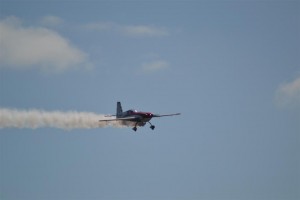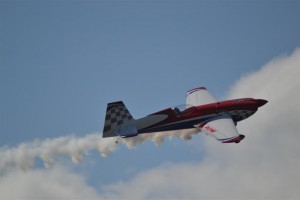 Following an absence from Blackbushe last year Steve and Matt Bishop were back, this year flying their Krill model Avanti S jets and this was the first time they had flown together at a show. They demonstrated some interesting manoeuvres with these vectored thrust enabled jets.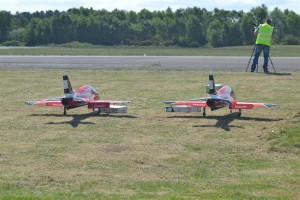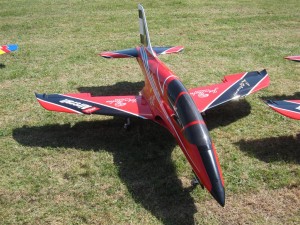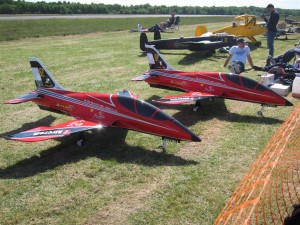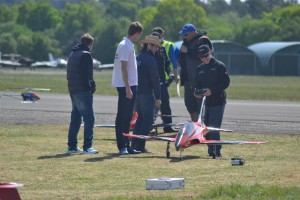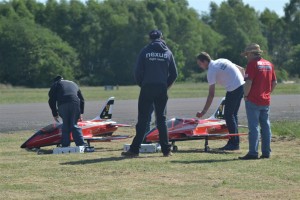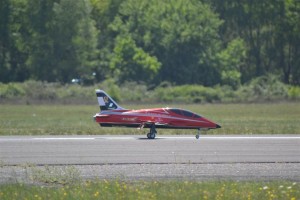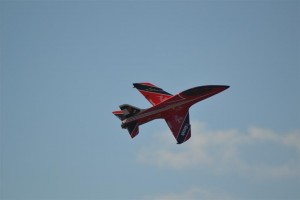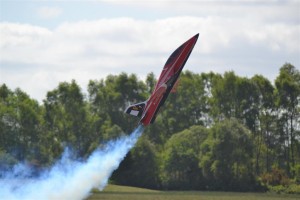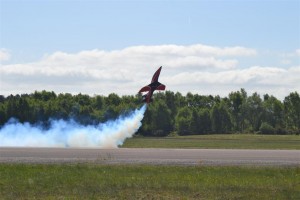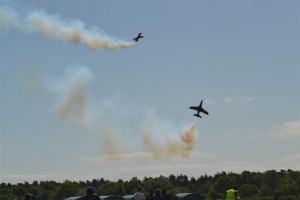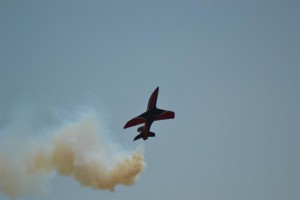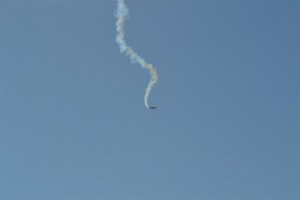 Another nice return to the show was Ali Machinchy who didn't fly last year following his move to Horizon Hobbies. Always great to see Ali fly and give informative commentary on his aircraft.
Ali flying his Fox turbine powered glider:-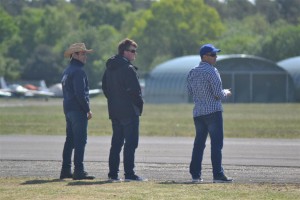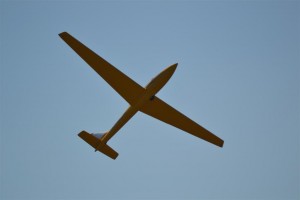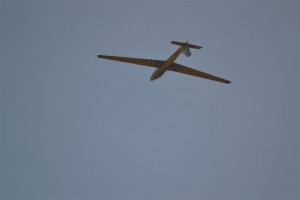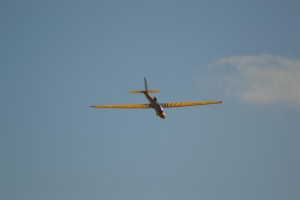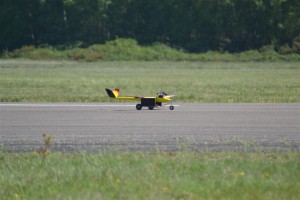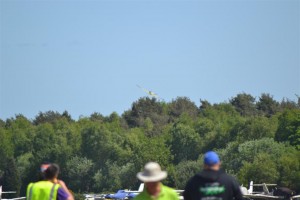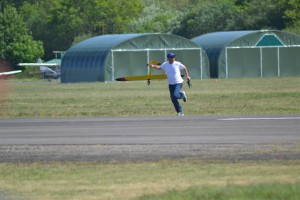 The show had a lot more jets flying this year, no TJD Models flying their Warbirds.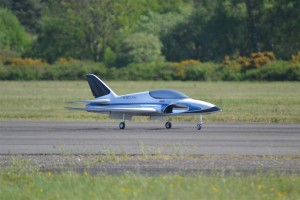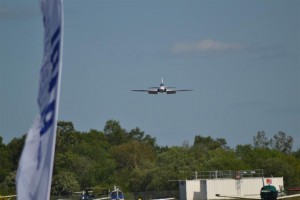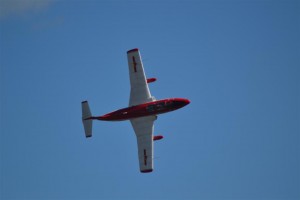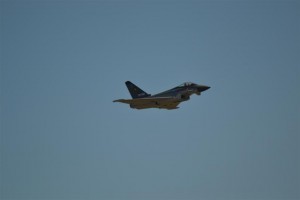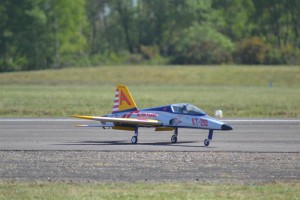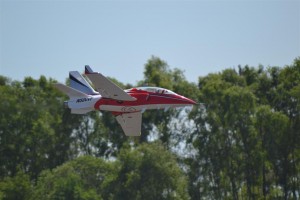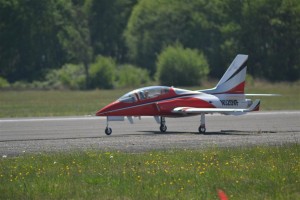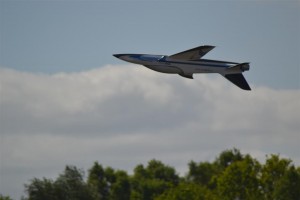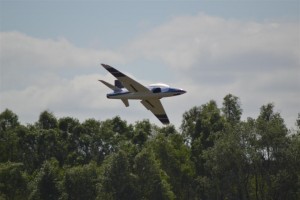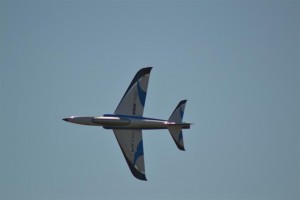 The only Warbirds that did fly were the Lancaster, Spitfire and Hurricane, Battle of Britain Memorial Flight.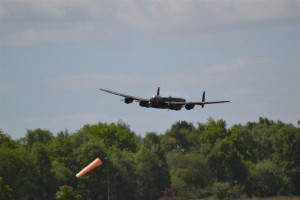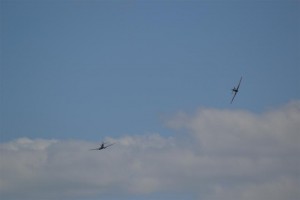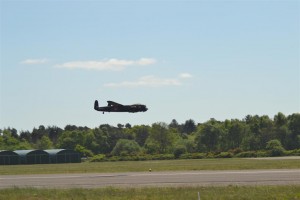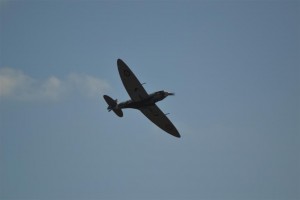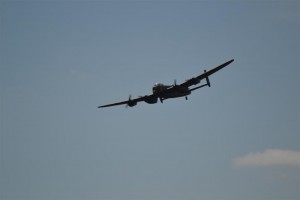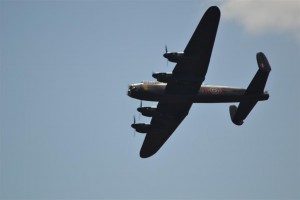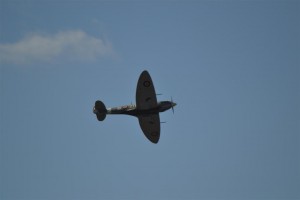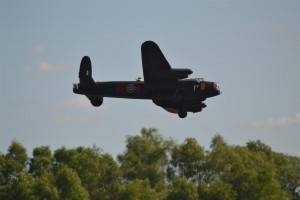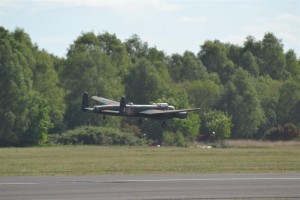 The Paritech team from Germany were flying again, great that these guys come over every year and give a great display with their superb aircraft.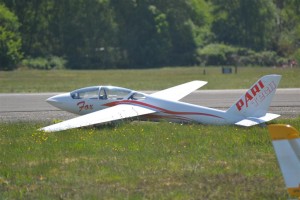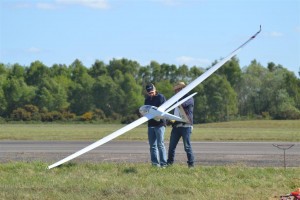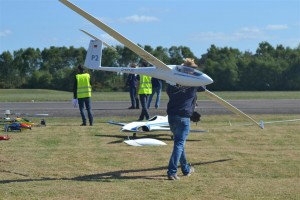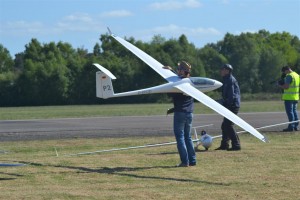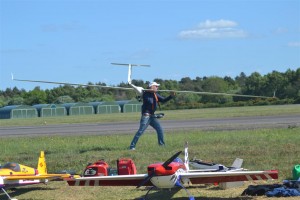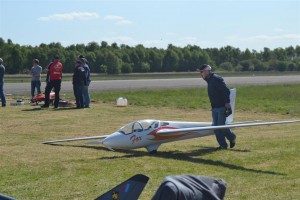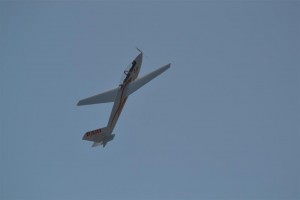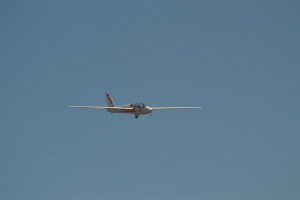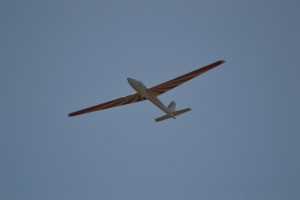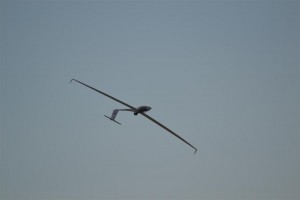 There was another good turn out of PAM members at the show, Woody and Smithy were the big spenders buying a couple of Specktrum DX6's.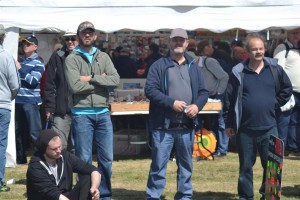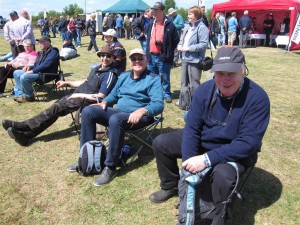 Looks like Andy's trying to get Woody to by the ice creams again, guess his wallets in there somewhere.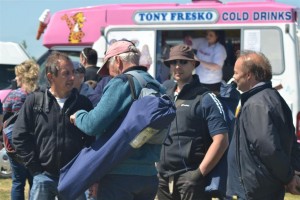 Thanks again to Steve 1066 for driving, he went home this year with nearly all his birthday money still
More pics