It's 10.30 on a Sunday morning and I should be at the patch, but it's blowing a gale and there is light drizzle so I'm taking the opportunity to produce some light drivel of my own. The Hampshire Astronomical Group weather station, which is close to the patch and at roughly the same elevation, is showing a wind speed of 34mph right now so I think I've made the right decision. If you missed the link I gave to the station a couple of months ago it's worth saving for future use: http://weather.hantsastro.org.uk/
This morning about sums up the weather for most of November, damp and windy. But, as always, we've managed to get some flying in and I have plenty to write about. Oddly, several of the days that weren't damp and windy were almost flat calm, most unusual for Chidden Down.
Last month, at the end of the October Patch News, I posted a caption competition. There have been a few entries but I'd like to see some more. I will award a prize for the best caption at the club meeting on 3rd December so if you haven't entered yet please have a go now.
I'll start this month with some photos taken on a foggy 1st November, those that turned up flew but it was certainly a day to stay close and take great care.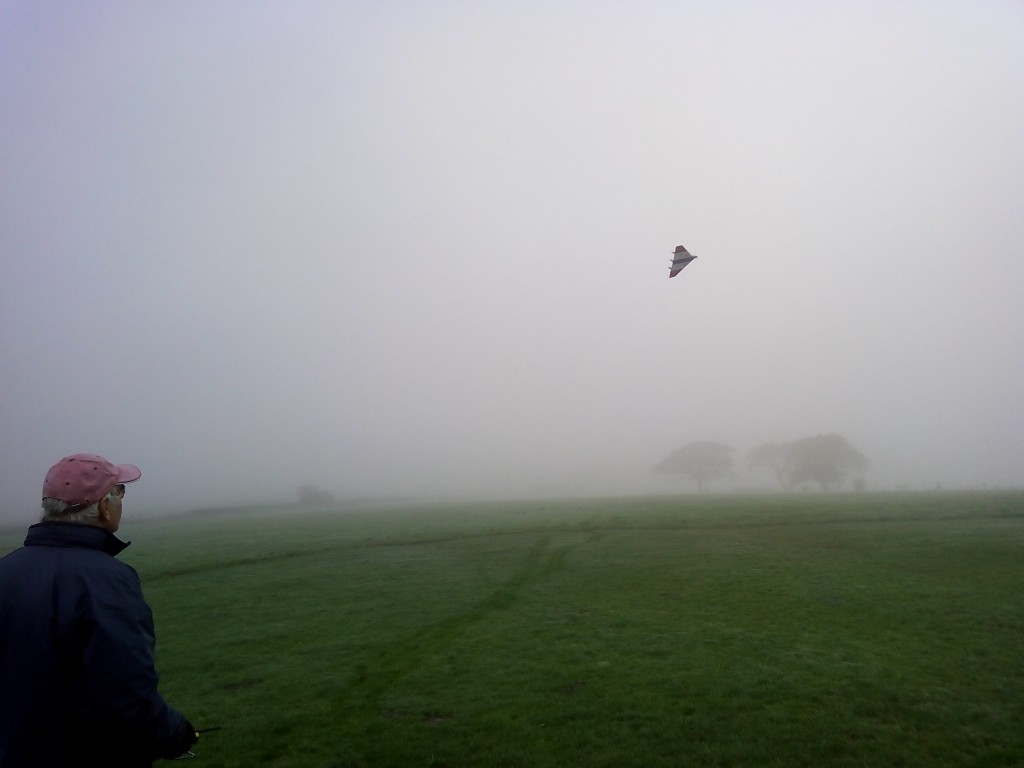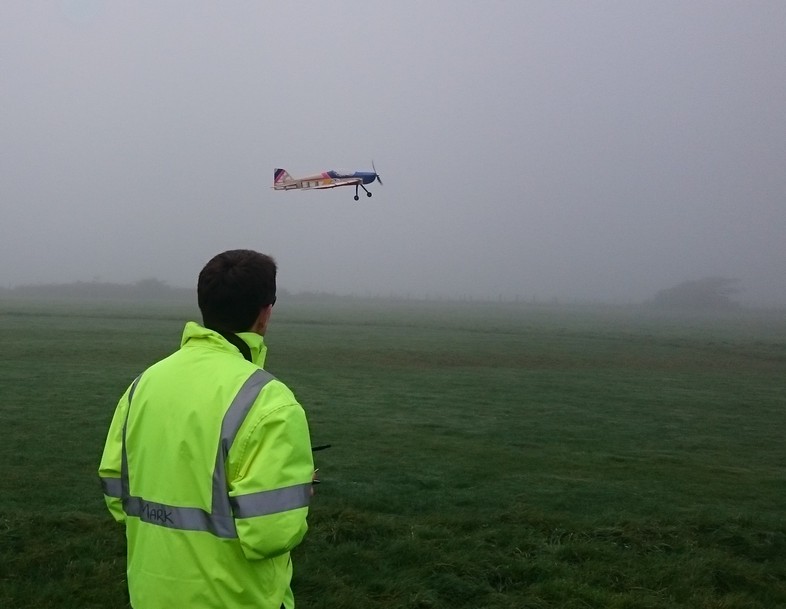 Mark (Dougal Entendre) snapped me flying my Delta so I snapped him flying his Laius. See some of the misty flying, along with some better days, in THIS MONTH'S VIDEO
The last remaining I/C stalwart in the club Gary Houghton was running out of model space so he gave his Cougar 2000 to Modelling Clay. (He GAVE it…doesn't he know I'm a poor pensioner?!).
Tim promptly did the decent thing and converted it to electric and in the process he stripped off the oily covering and redid it in a fresh new colour scheme.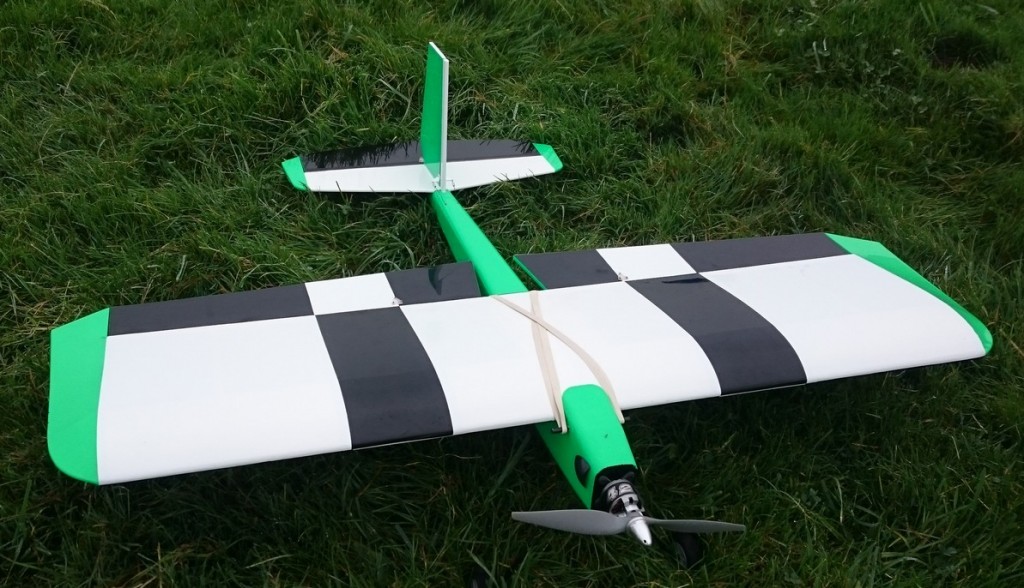 Not sure what electrics he used but it looks like an NTM Prop Drive 42 Motor and the setup seems spot on, plenty of power and decent duration. Meanwhile Gary is busy using the space he gained and is building an Acro Wot…and its electric powered, I knew he'd see the light eventually!
Modelling Tim also has another new plane, an Addiction from Precision Aerobatics no less.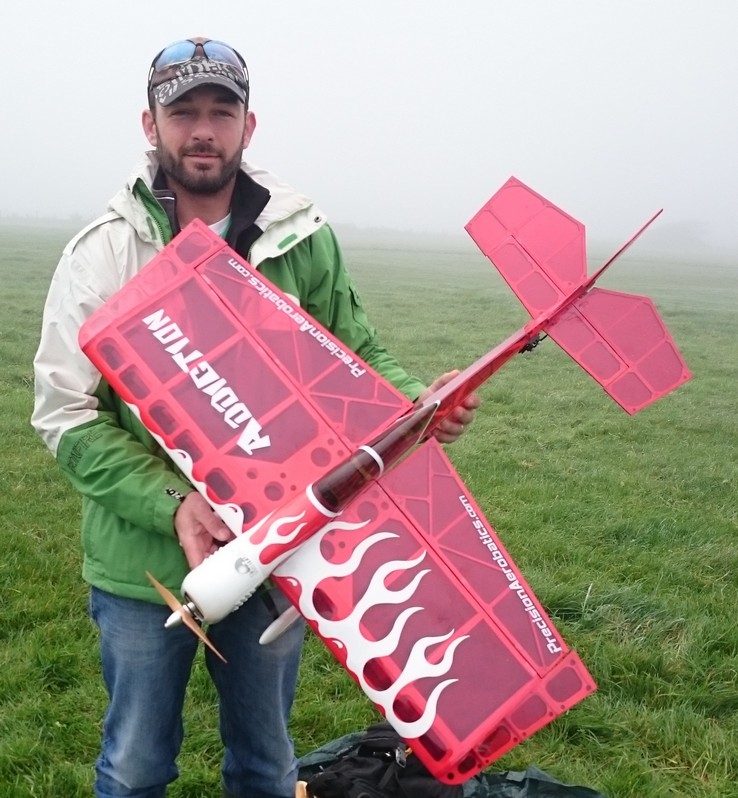 This is what it Precision Aerobatics say about the Addiction on their website: "PA brings you a new aerodynamic design with a huge wing area of 485 sq.in and amazing flying weight of only 750g (26.5oz). The Addiction is predictable and stable, features exceptional stall and slow speed handling characteristics, quick recovery and robustness – allowing any modeller to fly hardcore 3D with ease, inches off the ground."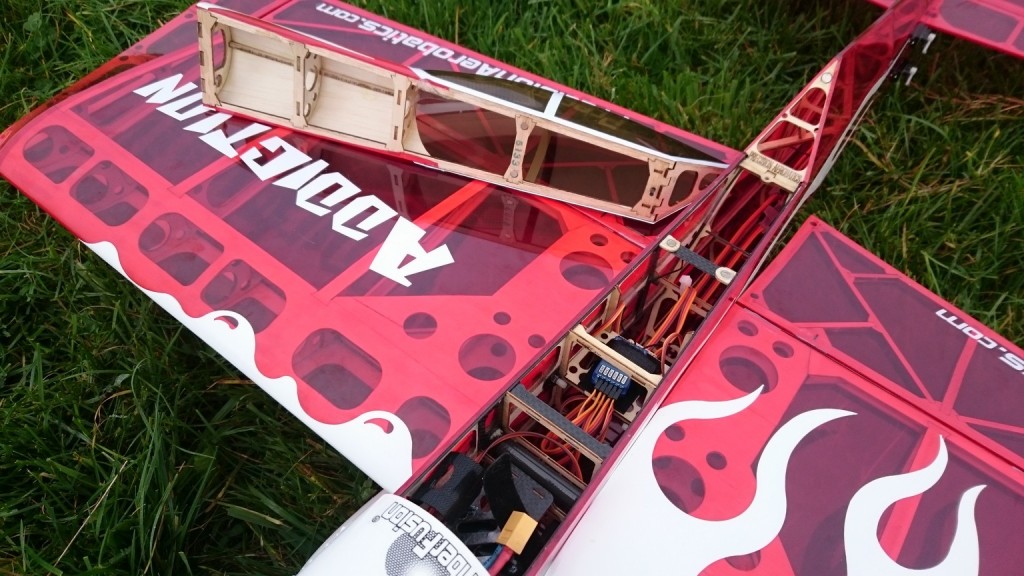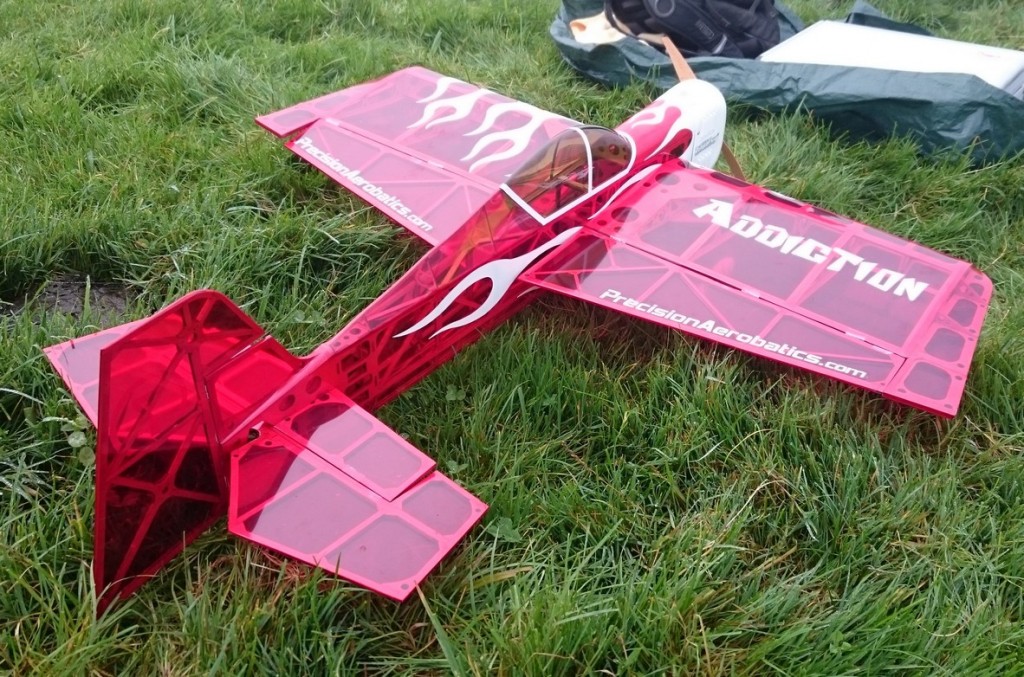 There you go then Tim, we expect to see hardcore 3D just inches off the ground any day now.
It's a good thing that Modelling has got a couple of new models; he's been busy breaking the old ones. Dougal sent me this photo, taken after he and Tim flew on one of the windier Sundays of November.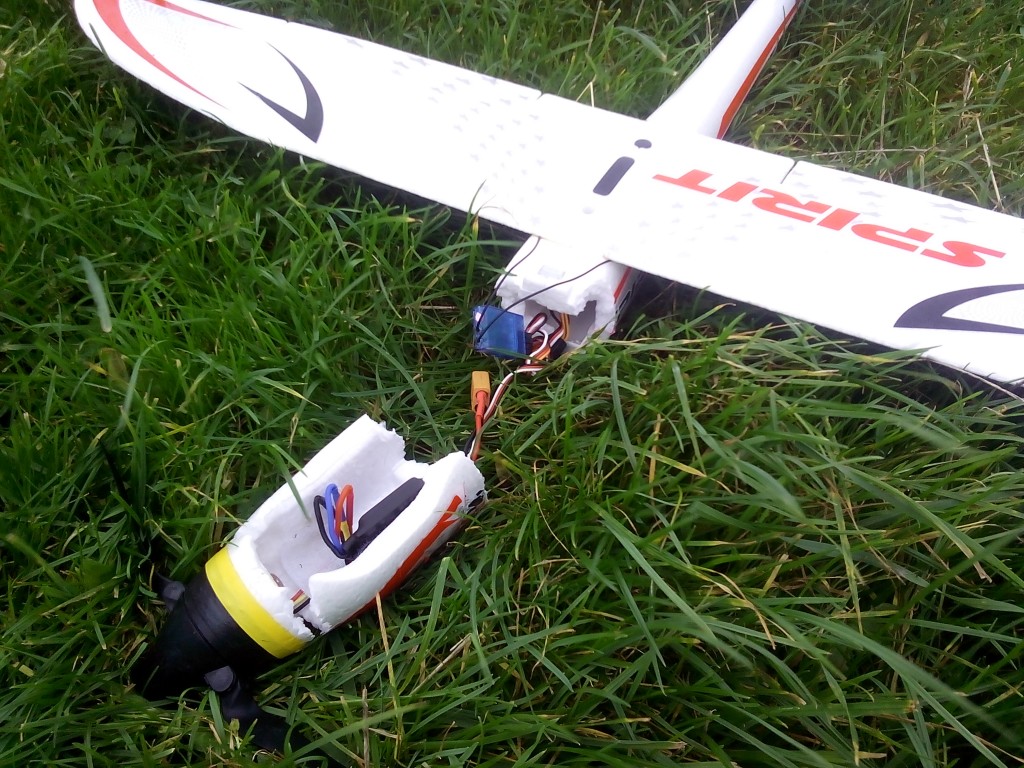 Most of us had more sense and stayed home. Fortunately the damage isn't too bad; Spirits are tough little birds and repair well after 'heavy landings'.
Dwayne Pipe (sometimes known as Keith Evans) has been busy experimenting with a new model that he's designed to be a slow flier. Using a play on the name of the Ugly Stik he's called it the Rugby Stick as he's hoping to fly it on the rugby pitches at Penns Place (close to his home) once he's got it trimmed and fully sorted.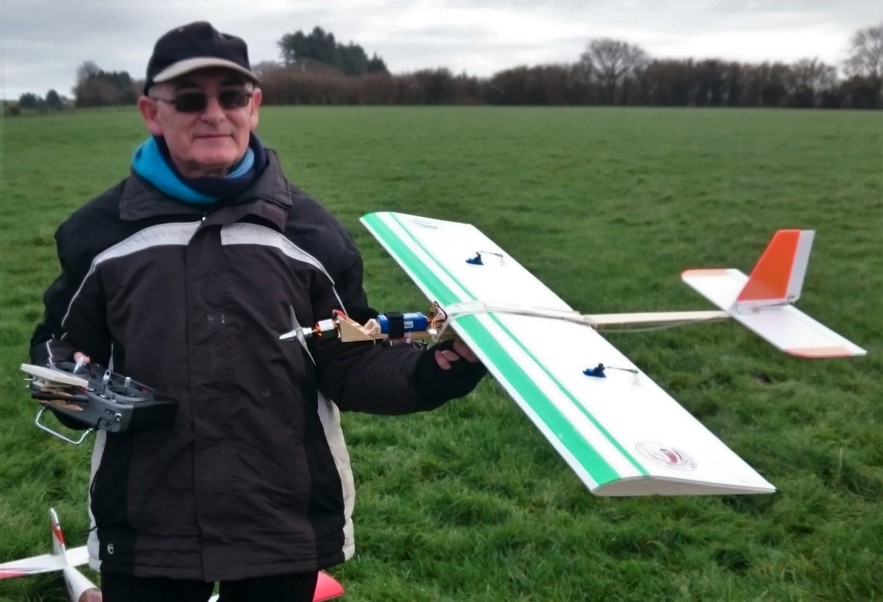 To make it fly slowly Dwayne has used a simple lightweight stick built fuselage and a large under-cambered wing which he's made from Correx. He's simply bent the Correx over a few ribs to form the wing section, simple and effective although at the moment he's having a few problems with flutter so needs to stiffen the structure somewhat.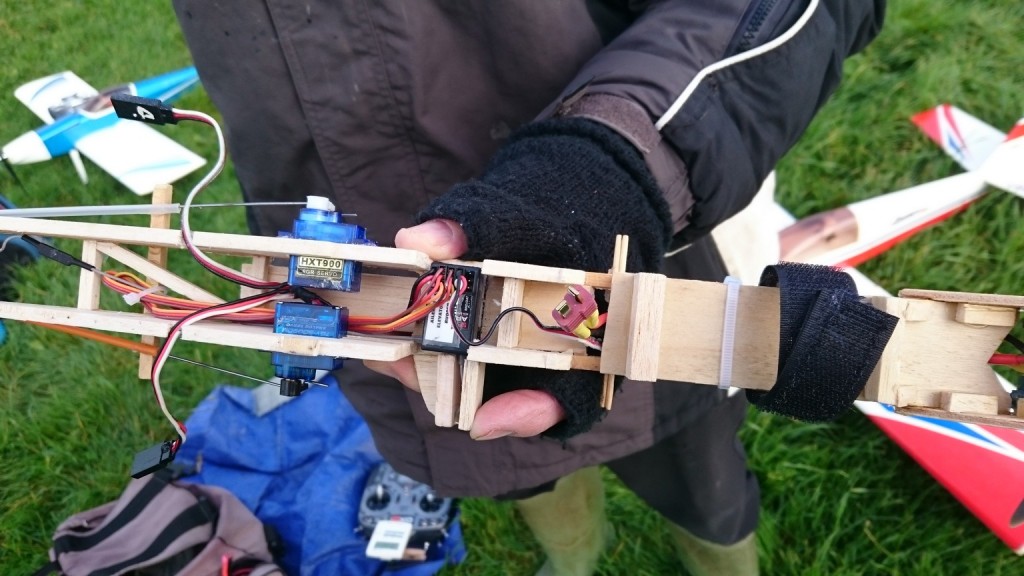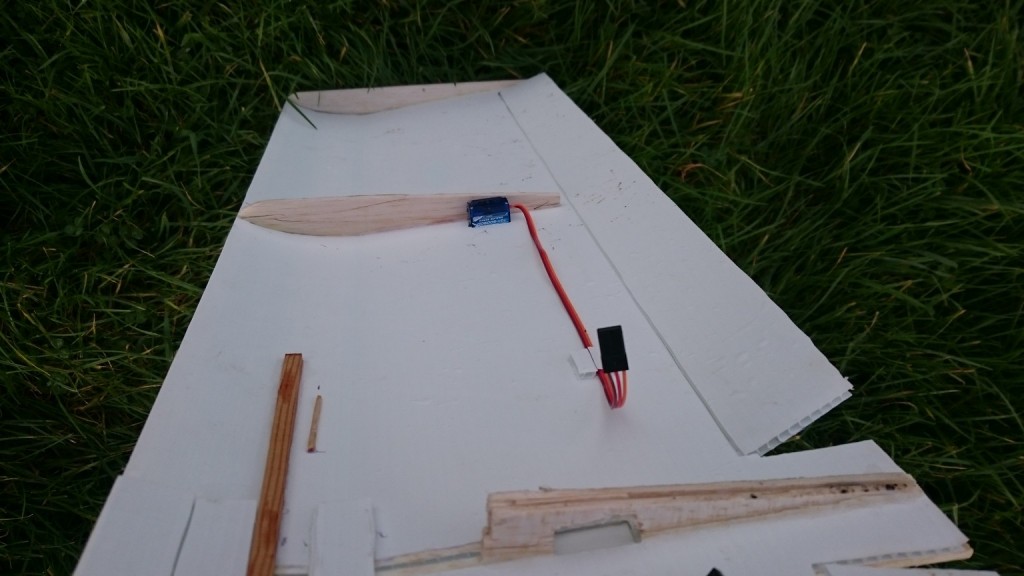 I saw Dwayne fly the Rugby Stick the other day (you can see it and more in THIS MONTH'S VIDEO) and it flew well until he tried a loop, as the speed built up on the downward part the flutter demonstrated it itself bigtime! No doubt it will be sorted soon and Keith will be sneaking off in quiet moments to fly on the rugby pitches.
Basher Bob has been at it again. No, not having more mid-airs, this time he's been balsa bashing or to be correct balsa and Depron bashing. He's built a mini Splot, a 2/3rds size one at just 24" span and the wing is made from Depron. It's powered by a Prodrive 28-36 1400kv motor that gives anything from 200 to 550 watts depending on a 3 or 4 cell battery etc. The flat plate tailplane is made from 6mm Depron, but the wing has a Depron sheet top and bottom with a 10mm carbon spar in the middle. It has a balsa leading edge, and ailerons are made from 1″ trailing edge balsa. The flying weight is about 1.5 lbs. Bob has made fibre glass u/c legs but the wheels are a bit small for our patch so he'll hand launch it to start with.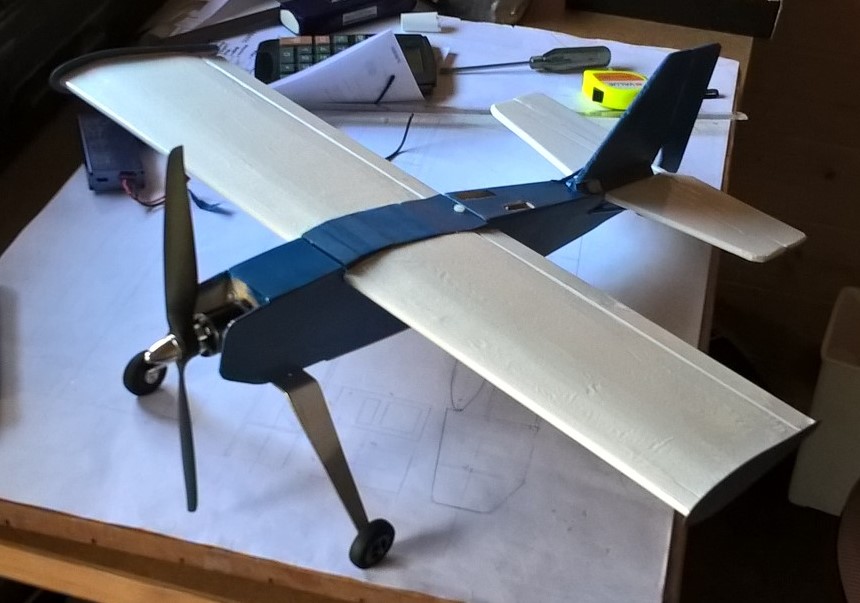 It will be interesting to see how it flies, I've not seen a smaller than standard Splot before, I imagine it will be pretty twitchy but very maneuverable. The designer of the Splot, Graham Head, built a Big Splot of 48" span which flew very well, just like the normal one really but a little less maneuverable. Graham's was powered by a 4 stroke I/C engine but Dwayne Pipe has a 48" span Splot under construction at the moment which will of course be electric powered. That means Bob's 24" mini Splot is really a half scale Big Splot and knowing Bob he won't call it Mini Splot, it will be Sploblet or similar!
A little light relief now with something for all you Whovians out there. What's a Whovian? A Doctor Who fan of course! I already knew Dougal was one and it seems young Monty is also one. He's made a Tardis (police box) body for one of his copters and demonstrated it one Sunday morning with a brief flight while we were waiting for the weather to clear.
Well done Monty, it's certainly something different. "Exterminate…exterminate…!"
Captain Slow has gone and bought an ST Models MX2, against the better judgement of several other club members who didn't really get on with theirs. But, as if to prove the others wrong, Captain Slow's seems to fly very well, so far anyway.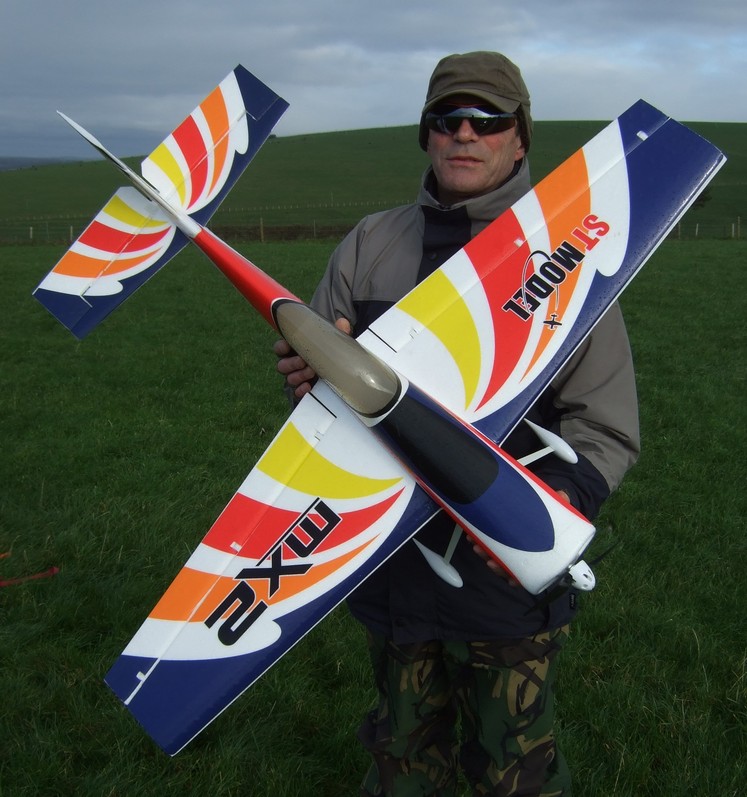 One of the failings the others experienced was the usual ARTF problem of weak undercarriage mountings but I see from the adverts that they are now producing an updated version with strengthened mountings and I think John's must be one of these as the undercarriage has stayed firmly on, for the first few flights at least. ST Models have also fitted a 36A speed controller (I think the earlier ones had a 30A one) and they've added some side-thrust to the motor. I remember 1066 playing around with the thrust angles on his MX2 so maybe that's part of the reason John's seems to fly much better.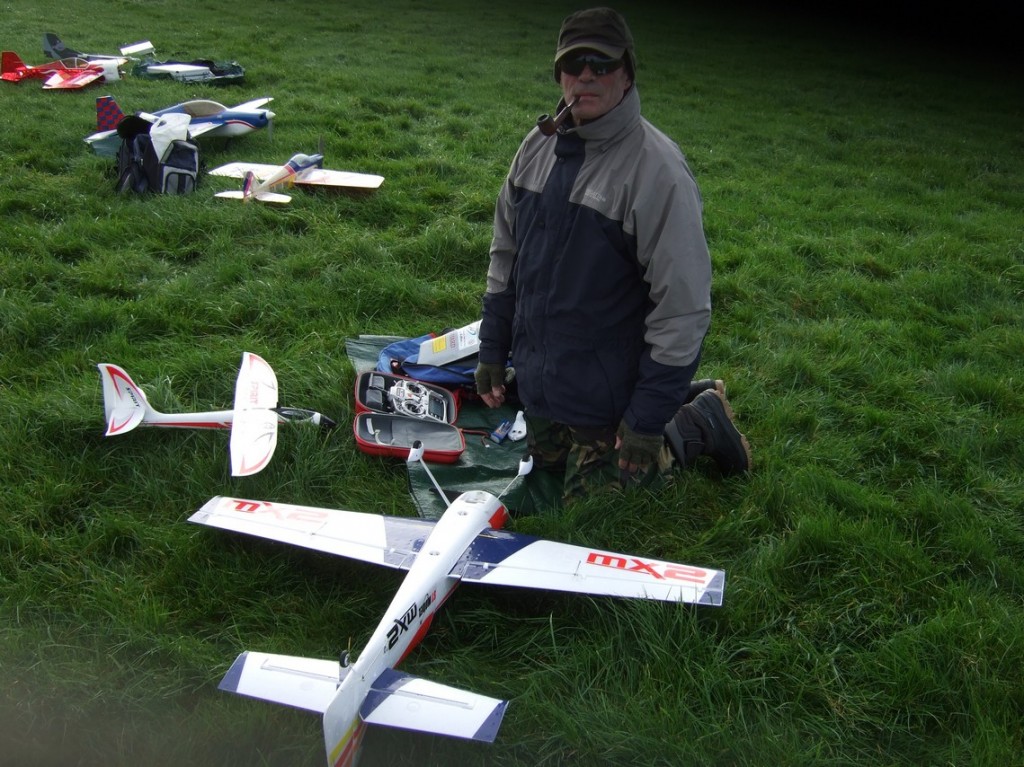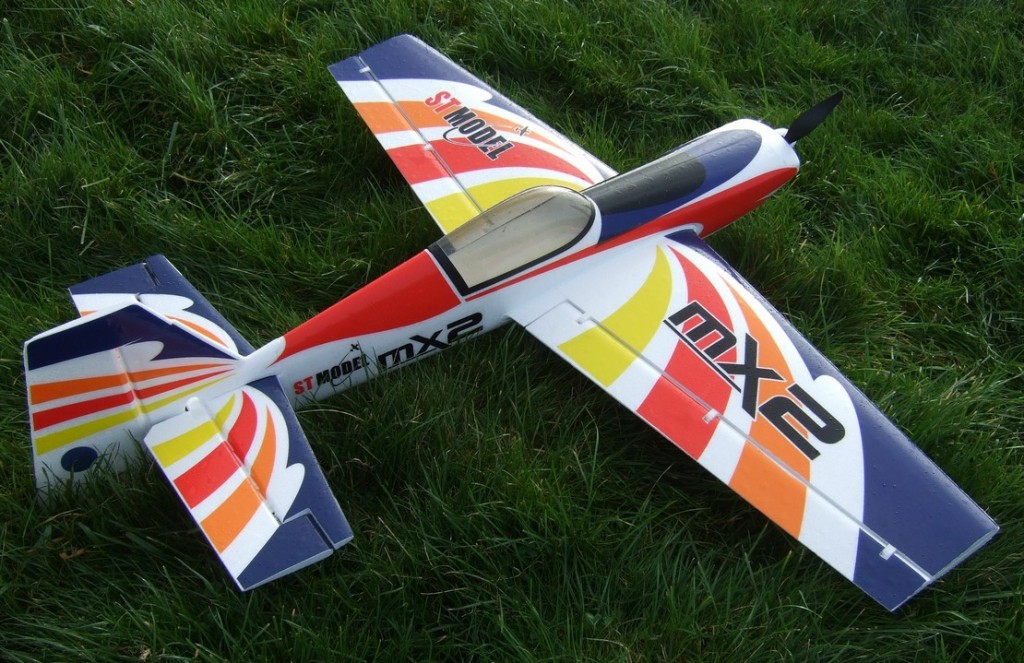 He hasn't had a chance to fly it very much yet because of the recent bad weather but it's looking promising. You can see the first take-off in THIS MONTH'S VIDEO.
Chris P Bacon (Nigel) has also bought a new plane, a Ripmax Jive. Nigel bought it secondhand from a guy who said he'd been flying it all summer. The Jive is only available in an I/C version (very surprising I think in this day and age) so the seller must have done the electric conversion himself. The lipo is just strapped on under the nose, not the neatest solution but at least it's easy to swap packs over. It is fitted with a Turnigy G10 motor which is supposed to be equivalent to a 0.10 glow motor but the recommended motor for the Jive is an Irvine 35 or 39 so I was expecting it to be underpowered when Chris P asked me to test fly it, but no, it tore across the patch and shot into the air.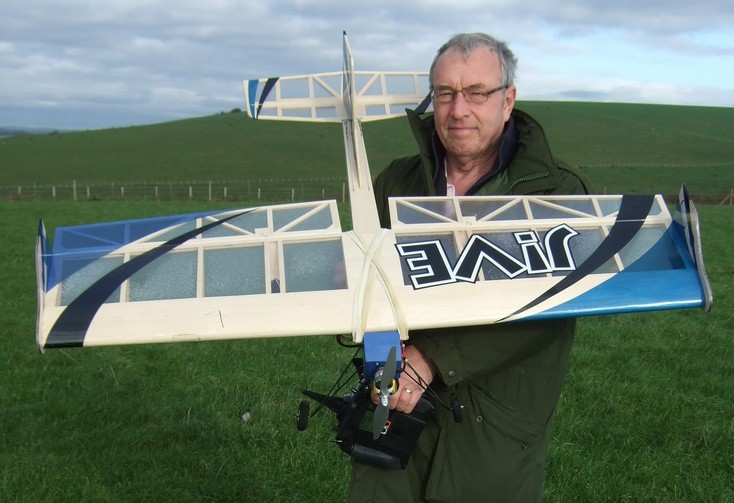 It flew very well and had loads of power so after the flight we checked the current and found it was pulling over 80A from the 4 cell pack! A couple of flights later Crisp P's enjoyment was cut short when it went deadstick and the motor felt very rough when we turned it, I think it's cooked. If the previous owner really had flown it a lot as he stated I think he must have been using a much smaller prop or 3 cells or probably both.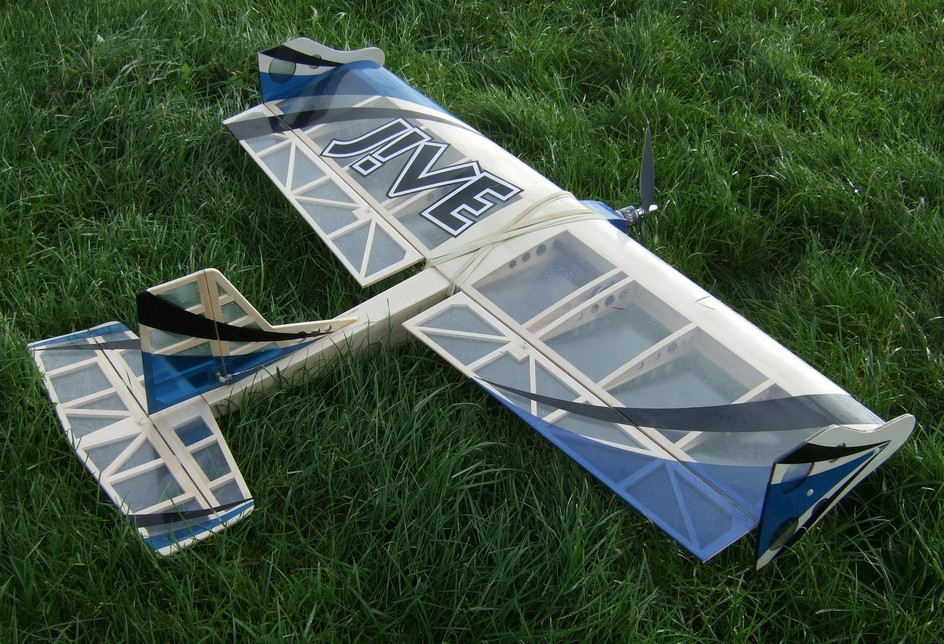 No doubt Nigel will soon fit another motor and having it flying again. It seemed excellent until the motor failed so I think it will still prove to have been a good buy.
Captain Slow sent me a link to a short video of an airline pilot making a passenger announcement, probably not one you want to hear: Click HERE
We often see a white light aircraft around the field and I always say it's from Lower Upham Airfield as a friend of mine flies a similar looking plane from there.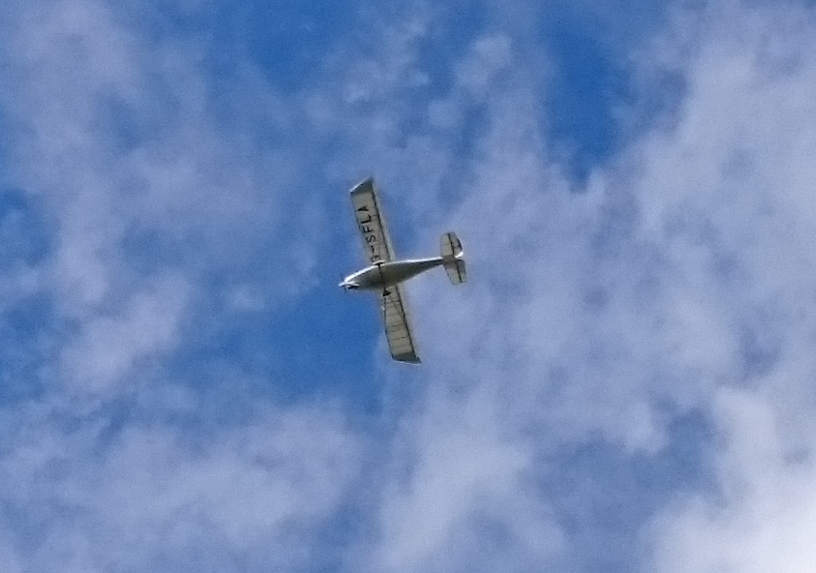 I finally got around to looking it up on the internet and discovered that there are actually three of them, operated by Solent Flight at Lower Upham. They aircraft are IKarus C-42 microlights; two have 80hp Rotax engines, the other a 100hp Rotax. They are very quiet so cause few problems with their neighbours in Lower Upham.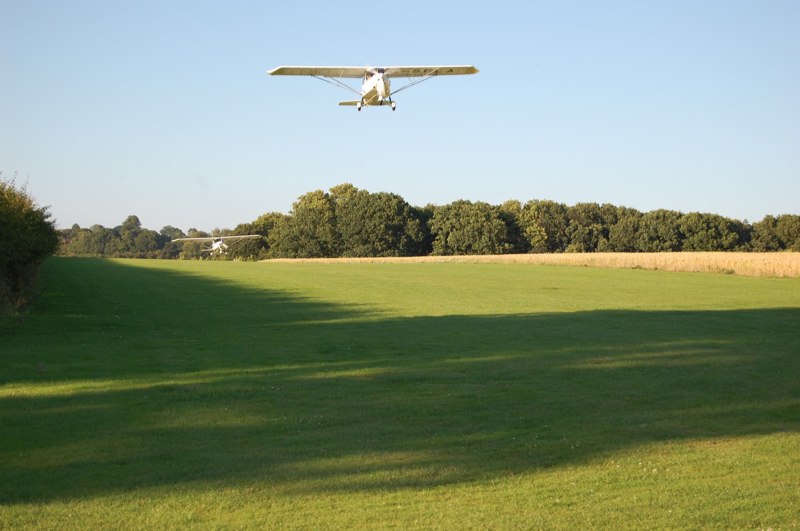 The grass runway is just 578 metres long and has obstacles at both ends so visiting aircraft are very rare although a few helicopters are also based there. Solent Flight offers a variety of trial lessons and PPL courses. I had a quick measure up on Google Maps and the airfield is 8.75miles from the patch, almost exactly due west, so it's not surprising we see them so often. They have an interesting website, take a look: http://www.solentflight.co.uk
New member Graham Swan sent me some photos he took at the field on one of the decent, calm, midweek days. He was using a good quality camera so the shots are better than the ones I take with my mobile.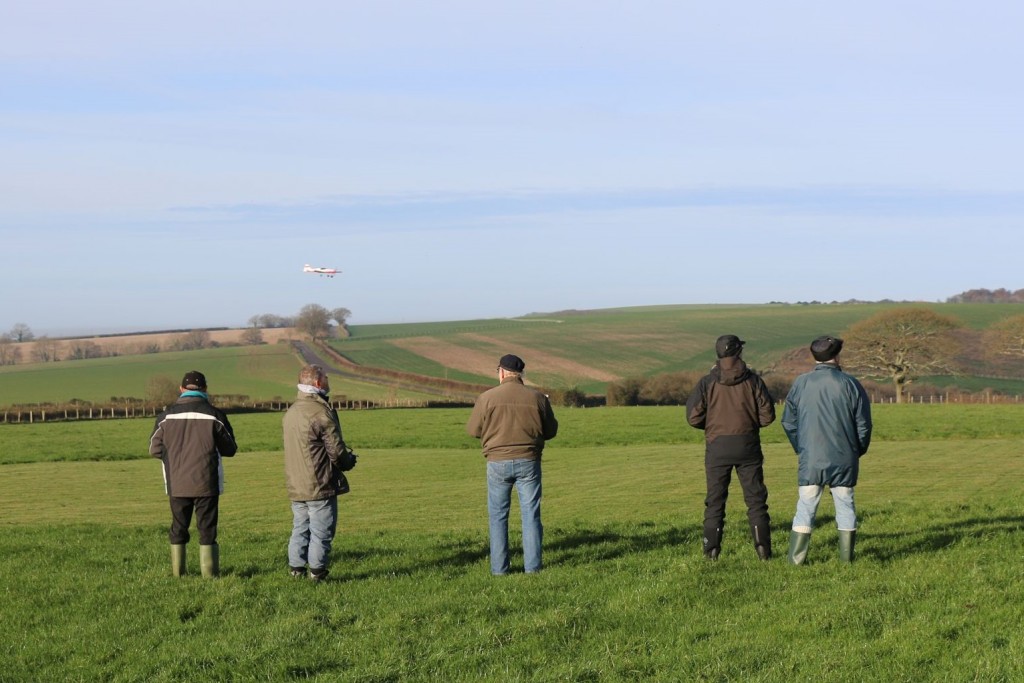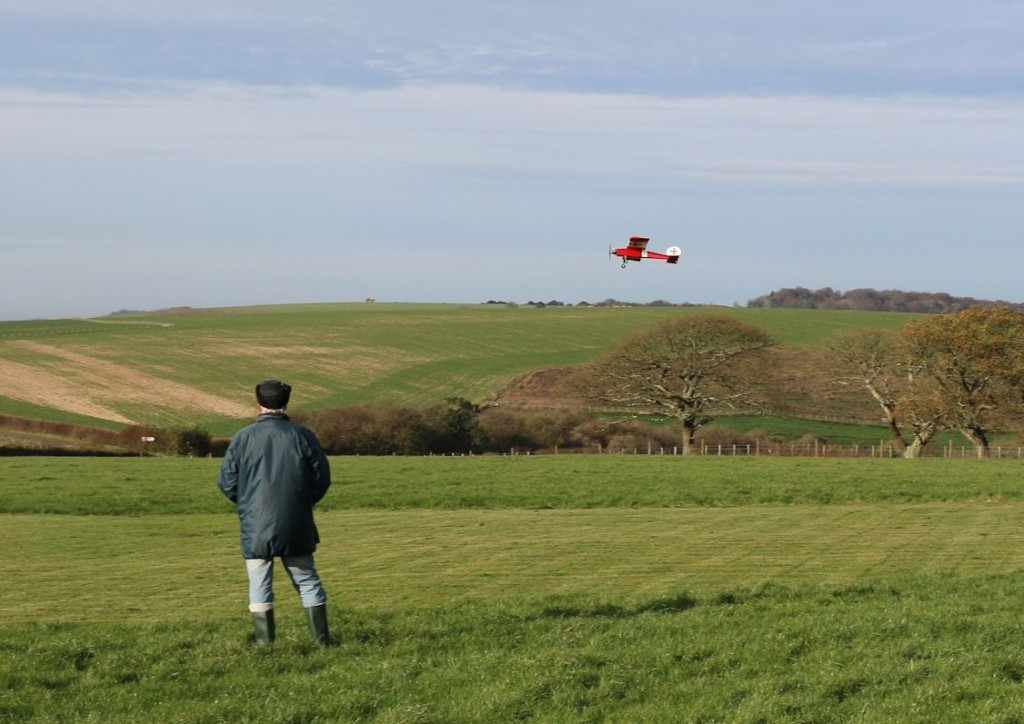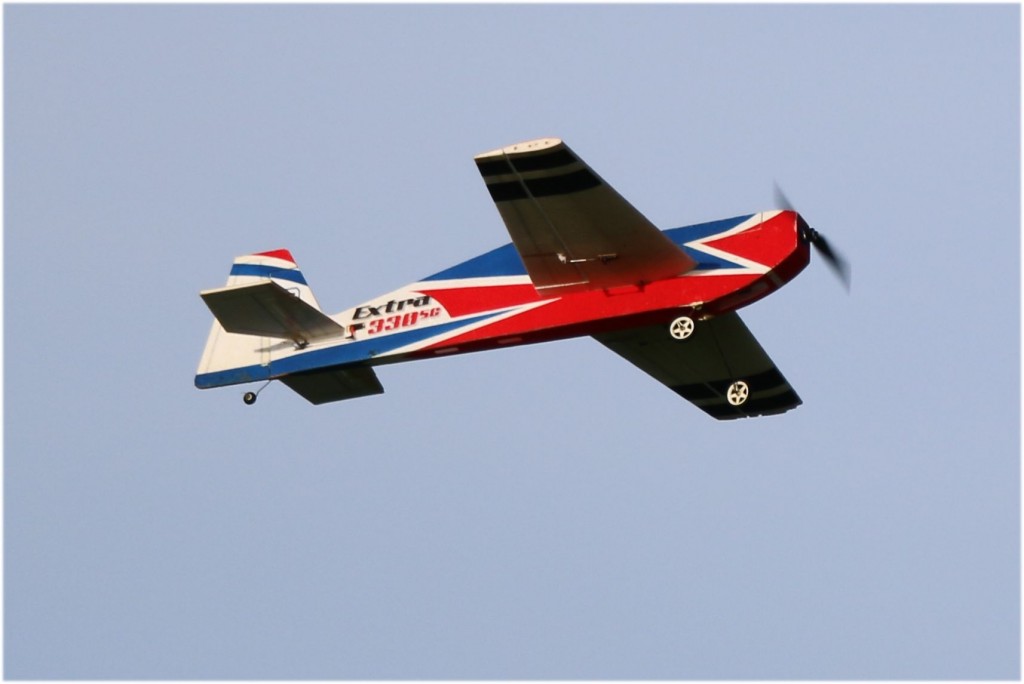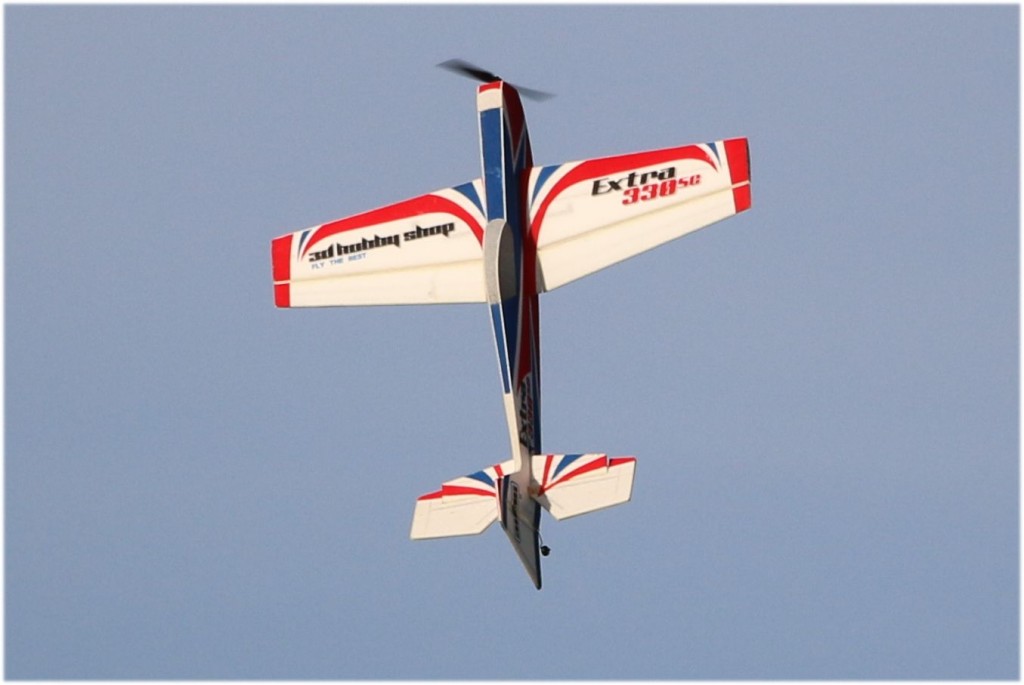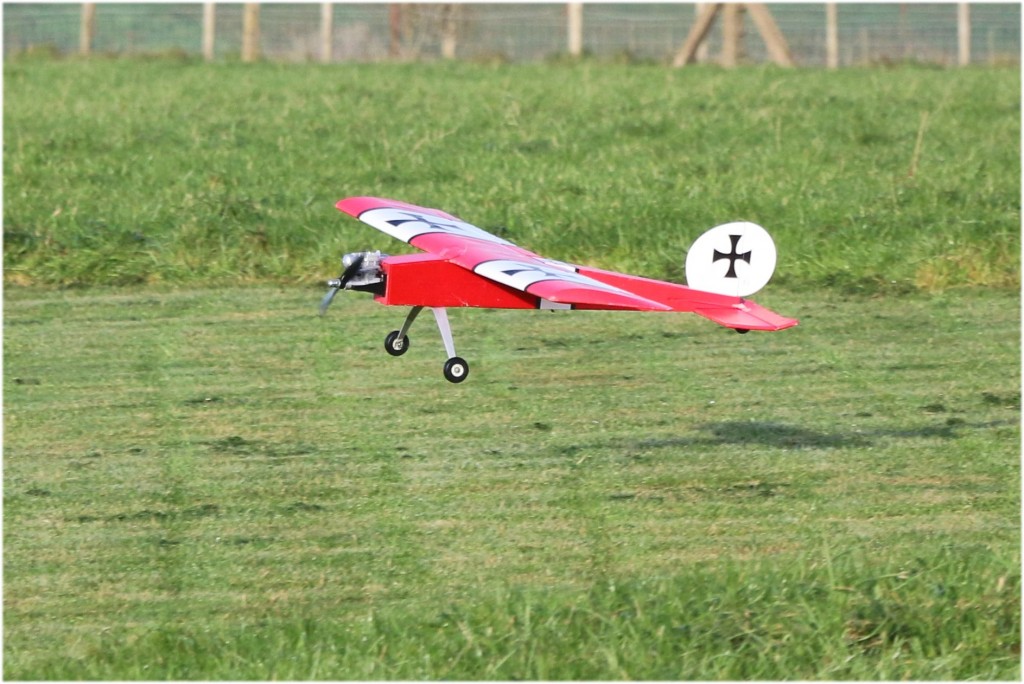 Thanks Graham, great photos, I especially like the one of Norwegian Nick's little Tiger Moth, it's a great shot and you'd never know it's a small, lightweight foamie.
Like it or not Christmas is coming and the Black Friday sales have just finished. No doubt most of you have seen the HobbyKing Cyber Sale that ran for a week with new items being added every hour. More than 650 items were discounted, some by very large amounts, and a good percentage of them were from the UK warehouse so I'm wondering if many of you took advantage? I know one lucky person who was browsing the sale items with various exclamations such as "Wow, look, reduced by 50% now" was told very firmly "Just buy it, it can be your Christmas present".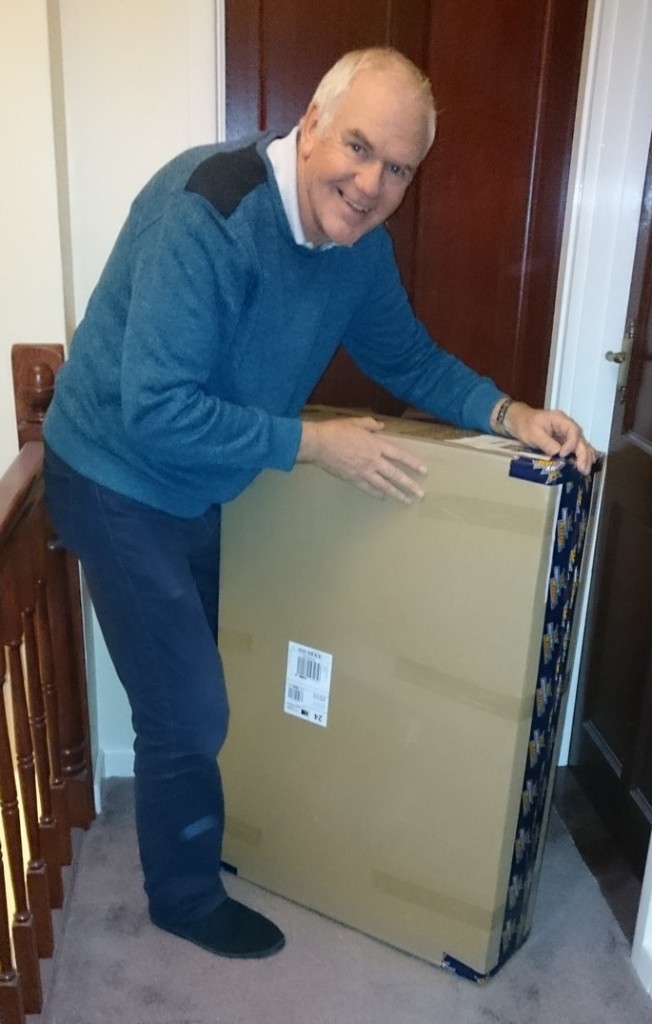 So what was I supposed to do? The only problem is that I'm not allowed to open it until 25th December.
On a Norwegian Airlines flight:
"We have commenced our descent to London Gatwick, and the toilets are now closed. The cabin crew will shortly be coming round to collect your waste."
Merry Christmas everyone. Colin Cowplain