Club Meeting 2nd July 2015 – Chuck Glider Competition
The chuck glider competition was held as planned at the last club meeting, Thursday 2nd July.
Weather conditions were ideal for the 11 members taking part, the winner was our Chairman Ron.
Ron also logged the longest flight time of 13.70 sec.
Results
02/07/2015
Flight
Time
Discard
Total
Chuck Glider
Secs
Secs
Secs
Secs
Secs
Secs
worst
Secs
Placing
Number
Contestant
Abort
1
2
3
4
5
6
flight
8
Ron Vears
x
2.12
13.70
12.86
9.81
10.69
 
2.12
47.06
1
5
Don Eades
x
10.68
7.68
7.48
10.56
13.15
7.48
42.07
2
10
Tony Neal
x
5.20
4.42
11.72
7.59
7.73
4.42
32.24
3
6
Dan Bennett
x
4.73
3.31
2.93
8.61
4.17
2.93
20.82
4
3
Nick Squire
x
3.86
2.58
4.62
2.87
5.26
2.58
16.61
5
2
John Wheeley
x
2.56
1.93
3.59
4.28
4.29
1.93
14.72
6
9
Alan Wood
x
5.02
2.18
3.01
2.90
3.36
2.18
14.29
7
11
Peter Turley
2.31
1.98
1.32
4.61
3.37
1.32
12.27
8
7
Mark Agate
2.67
3.62
2.78
2.80
11.87
9
4
John Warren
1.73
3.09
3.14
3.20
2.28
1.73
11.71
10
1
Tim Clay
x
3.56
1.58
3.61
1.80
10.55
11
There was the usual pre competition test flights and repairs. Woody and Tim were carrying out essential maintenance after early mishaps.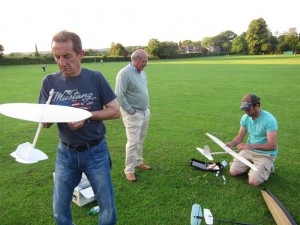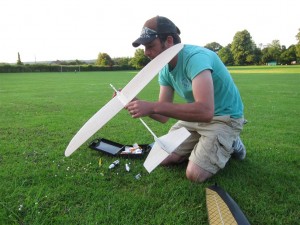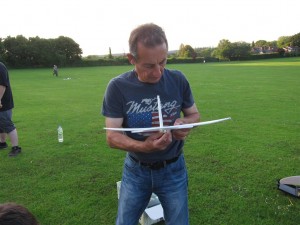 Peter organising the flight order Dan and Tim waiting for their slot.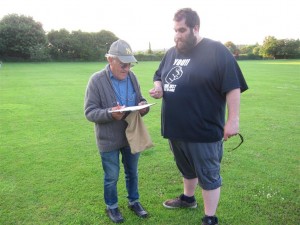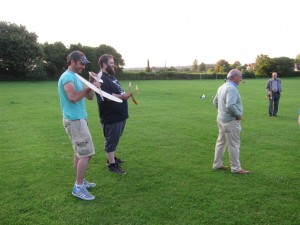 Woody in action, after a few flights he did manage to trim the model so it didn't end up hitting him.
John here with his soon to be modified biplane.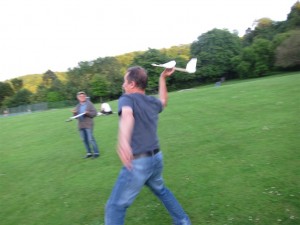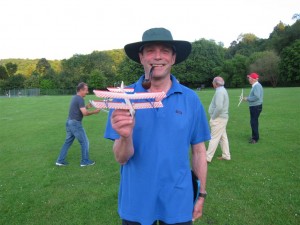 Here are the top three. Congratulations to Ron, with Don finishing a close second and Tony third.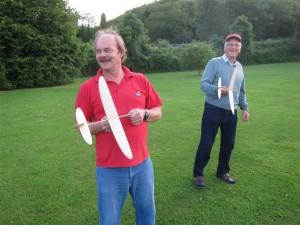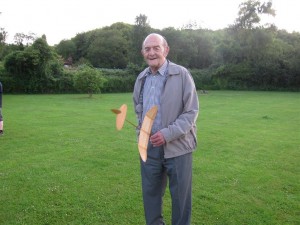 Tony bought along a heli for John to test fly, sounds like to outcome was it was under powered … (I will find out more).. more to follow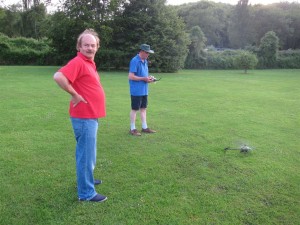 Not sure what this guys flying, he comes along every year …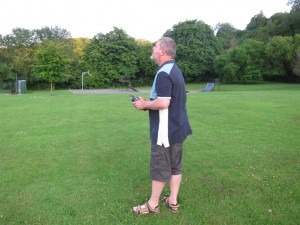 Thanks again to Peter for organising the competition