Was it really a year since the last show? ….how time flies.
The weather thankfully held up and the wind gradually dropped to give some good flying conditions.
The show kicked off again with Steve Carr flying his 60% Extra 260.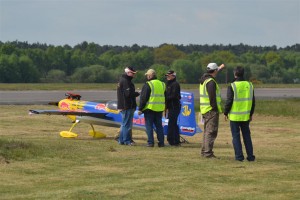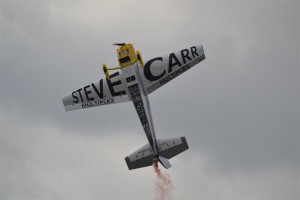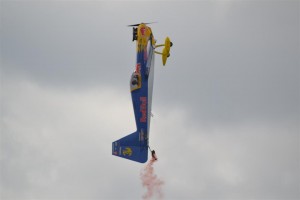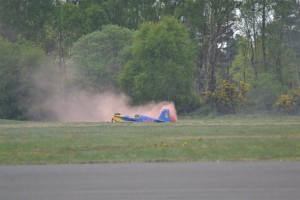 Steve had an issue and had to make a forced landing which unfortunately meant he couldn't fly again.
Steve Prideaux flew his BMV Super Bandit, another superb display, with knife edge passes 8ft off the ground at 250mph
http://www.youtube.com/watch?v=cnYvrLAdNbo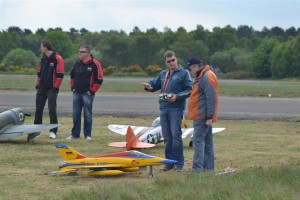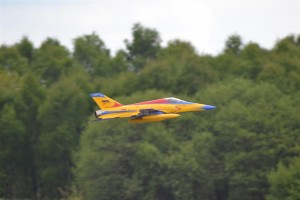 Steve and Matt Bishop gave another fantastic display with their 1/4 scale Airworld Hawk jets.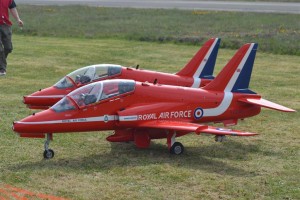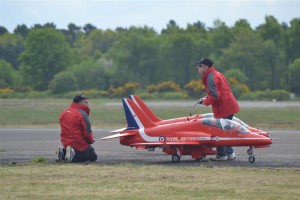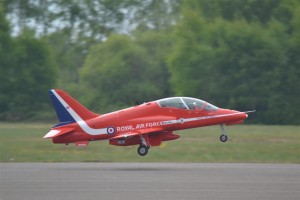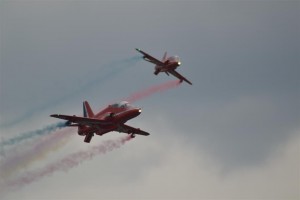 Paritech http://www.paritech.de/ were present again this year from Germany with their Viper jet and other aircraft including their EB28 9.5m glider.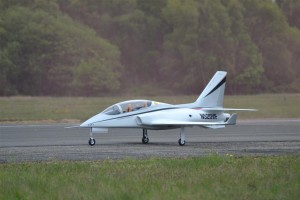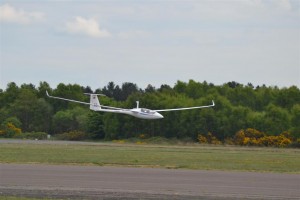 One of the highlights of the show was Ali Machinchy flying his English Electric Lightning turbine powered model.
Ali gave some excellant commentary during his flights and also gave some informative commentary on other displays during the show.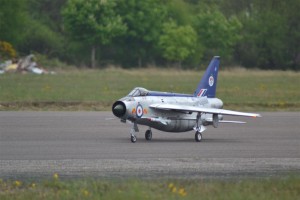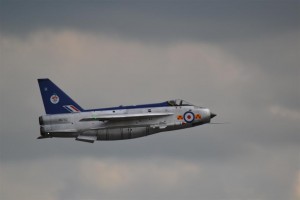 Lightning in action http://www.youtube.com/watch?v=wOWl_pF-FRU
There was a good turn out of PAM members the the show. A few had a spend, Tony Neal bought a TopFlight 1/7 scale Spitfire from the bring and buy. Woody bought a Art-Tech Harvard and Steve 1066 a Multiplex Xeno flying wing. Andy P a mini rc helicopter and I was tempted by the offers on a Hitec Aurora … still on 35mhz for now.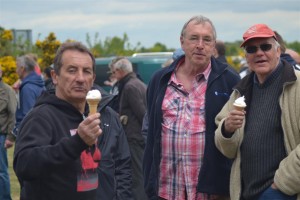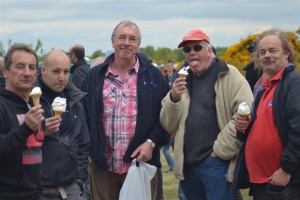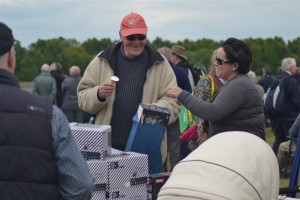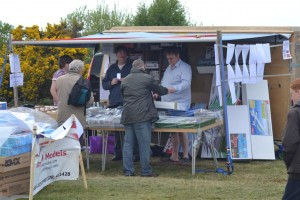 Nick 
More photographs